Handball : Referees Abreast With New Rules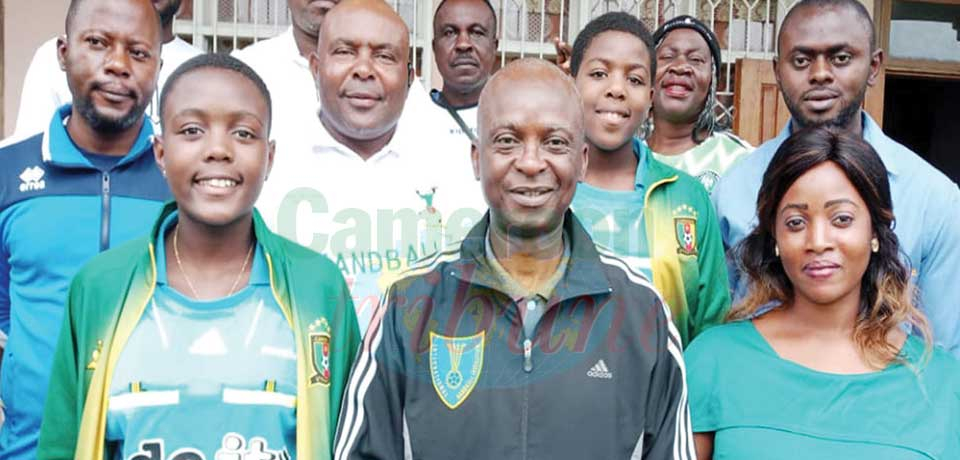 The International Handball Federation trained them on best practices during a Seminar in Buea recently.
Handball referees in the South West Region have been updated with some modifications on rules governing handball that were introduced in 2016 by the International Handball Federation (IHF). Also in attendance were handball coaches. This was in a three-day training session that ran from October 7 to 9, 2021, at the Posts and Telecommunications School in Buea.
Achifon Henry, IHF Referee Lecturer, piloted the training session. Through a projection he x-rayed handball at a six meters zone, passive play, scoring chances, rules 8 and 16 concerning sanctions among others while indicating what is unaccepted and accepted. He said many competitions like Fenasco and University games are coming up and it is good for the South West handball family to be abreast with the changes. Tchedje Jean Marie Serge, President of Handball Association for Referees South West Branch, said the training is relief to many referees who could not travel to distance places to gain the skills. That the training has put South West handball referees on the same pedestal with their counterparts all over the world as they can referee any match anywhere.
Egbe Ignatius Egbe, South West Regional Delegate for Sports and Physical Education, said the training will permit the South West Handball Regional League to have good referees and technical officials. He called on the referees to immediately go to work and implement what they learnt. Ngo Makanda Jeanne, handball referee, sees handball in the South West Region in another level given the skills they acquired.

Same category