Gender-based Violence: UN Agencies, Partners Assess Humanitarian Needs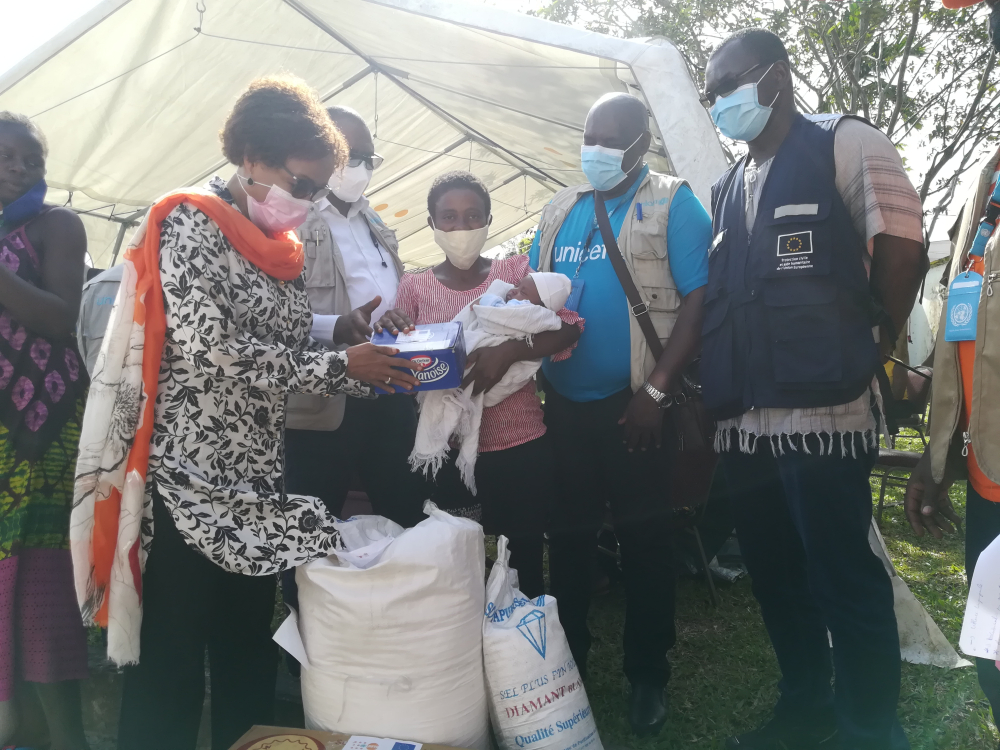 The tour of the Littoral and West Regions from October 18-22, 2021 was to monitor the impact of UNFPA Cameroon's ongoing project and identify potential synergies and complementarities with UNICEF's new project.
The United Nations Population Fund, UNFPA has since December 2020 been offering life-saving support to vulnerable women and young girls. In response to the Anglophone Crisis that has seen the influx of Internally-displaced People, IDPs into the neighbouring West and Littoral Regions over the years. The project - running from December 2020-April 2022 - concerns the North West, South West, Littoral and West Regions, and is funded by European Civil Protection and Humanitarian Aid Operations, ECHO, the European Union's humanitarian wing.
The first objective of the trip was to assess the impact of UNFPA's ECHO-supported project. That seeks to assist Gender-based Violence, GBV survivors of the armed conflict in the North West and South West Regions. The visit was also to identify potential synergies and complementarities between the newly approved UNICEF project and UNFPA's project. Also financed by ECHO, UNICEF's project will focus on child protection, education and Water, Sanitation and Hygiene, WASH activities.
The team led by UNFPA Cameroon Representative, Siti Batoul Oussein and Serge-Tigwende Soubeiga from ECHO head office, from October 18-22, 2021 visited the Littoral and West Regions. Other participants were officials of the United Nations Children's Fund, UNICEF, the United Nations Office for the Coordination of Humanitarian Affairs, OCHA Buea and Bamenda offices and the United Nations High Commission for Refugees, UNHCR.
In Douala in the Littoral Region, the team discussed with Governor Samuel Dieudonne Ivaha Diboua. They were accompanied by Mrs. Makota Isabelle La Fortune, Littoral Regional Delegate for Women's Empowerment and the Family, MINPROFF. The visitors later met displaced women and young girls in the Martin Luther King Junior Memorial Foundation, LUKMEF safe space in Bonaberi, Douala. The visit saw the formal handover of material to 14 most vulnerable women and young girls to begin little businesses.
The concluding lap of the tour was in Bafoussam in the West Region where the delegation held discussions with Governor Fonka Awah Augustine. And later drove to the Community Initiative for Sustainable Development, COMINSUD safe space in Kampkouop neighbourhood. Here, socio-economic assistance kits were handed over to 22 IDP women and girls, and host community members.
Same category