US Recalls All Non-career Ambassadors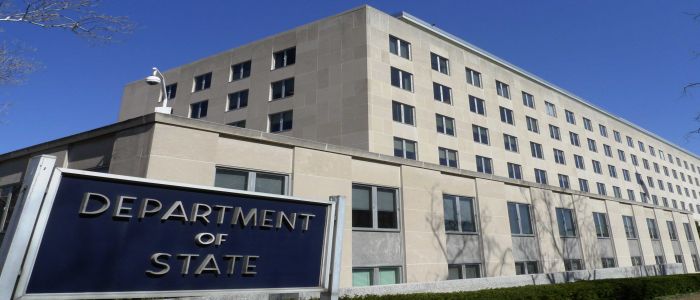 The incoming administration of Donald Trump has ordered political appointees to quit their posts by January 20, 2017.
United States of America President-elect, Donald Trump's transition staff have issued a blanket order directing politically-appointed Ambassadors to quit their overseas posts by Inauguration Day on January 20, 2017. Exempted from the decision are career diplomats. Reports say the State Department cable of December 23, 2016, breaks decades of precedent by refusing to provide even the briefest of grace periods to the concerned Ambassadors.
According to Cable News Network, CNN, the State Department estimates that 70 per cent of current US Ambassadors are career appointees who were not asked to tender resignation letters. A senior Trump transition official said there was no ill will in the move, describing it as a simple matter of ensuring that Obama's overseas appointees leave government on schedule; just as thousands of political aides at the White House and in Federal agencies must do.
"Political" Ambassadors - many of them major donors – are those appointed by virtue of their close ties with the President. They often leave office at the end of the President's term; while career Ambassadors often remain in their posts. The recent directive is said to have disrupted the personal lives of many Ambassadors who are now scrambling to secure living arrangements and acquire visas allowing them to remain in their countries of posting for their children to end the school year.
Observers say Trump has taken a hard line against leaving any of President Barack Obama's political appointees in place as he prepares to take office on January 20, 2017. Republican and Democratic administrations have often granted extensions on a case-by-case basis to allow some Ambassadors, particularly those with school-age children, to remain in place for weeks or months.
Same category