Women Entrepreneurship Day : Young Ladies Called To Create Impact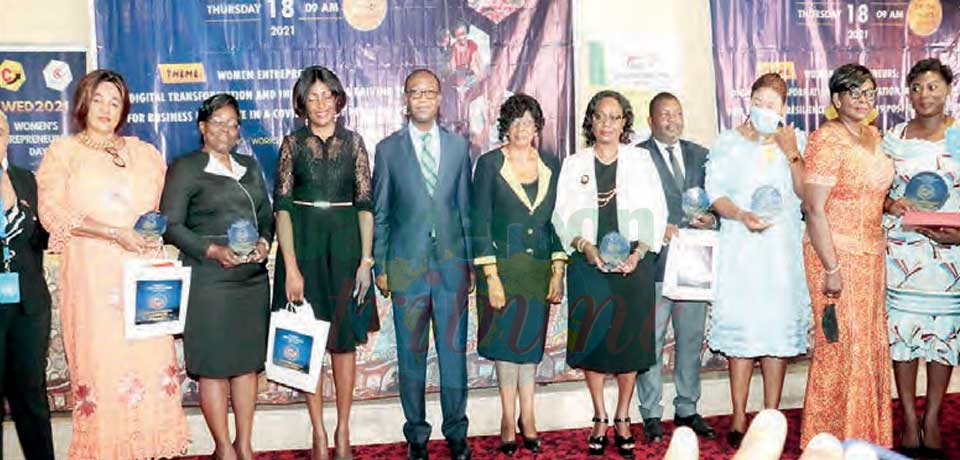 The second edition focused on building resilience amidst the Covid-19 pandemic, was commemorated on November 18, 2021.
The Minister of Small and Medium-Sized Enterprises, Social Economy and Handicraft, Achille Bassilekin III has assured female entrepreneurs of government's commitment in supporting them while taking measures to remove obstacles that prevent women from emerging as entrepreneurs. The Minister was speaking yesterday November 18, 2021 in Yaounde during activities to commemorate the second edition of the Women's Entrepreneurship Day. It was commemorated on the theme: "Women Entrepreneurs-Digital Transformation and Innovation: a Driving Force for Business Resilience in a Covid-19 Post Recovery Period."
Minister Achille Bassilekin III said the second edition of the Women Entrepreneurship Day shows the confirmation of women's commitment to mobilise female entrepreneurs to celebrate their creativity and innovative capacities. He explained that the theme of celebration was timely as women will be empowered on ICT utilisation to better connect to new market opportunities at the national and global levels.
Organised by the Career-Advanced Women Entrepreneurship Champions Organisation (CAWEECO), the Founder and CEO of CAWEECO, Bertha Yenwo said in a bid to ensure that businesses survive during and after the Covid-19 pandemic, her organisation initiated the come together of women entrepreneurs. This is to celebrate their efforts as economic agents sharpen their skills and develop strategies that can help to strengthen gender equality, economic empowerment and expansion ...
Same category