Cameroon-Rwanda : Efforts To Strengthen Cooperation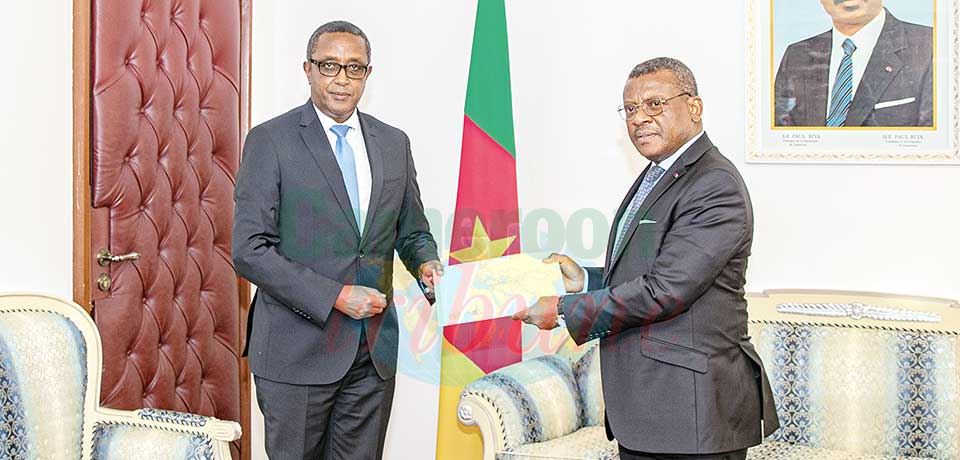 The special envoy of President Paul Kagame of Rwanda on November 26, 2021 handed a message to Prime Minister Joseph Dion Ngute to forward to President Paul Biya.
President Paul Kagame of Rwanda on Friday, November 26, 2021 sent his Minister of Foreign Affairs and International Cooperation, Vincent Biruta with a message to President Paul Biya of Cameroon. The special envoy of the Rwanda President handed the message to Prime Minister, Head of Government, Joseph Dion Ngute to be forwarded to Cameroon's Head of State, President Paul Biya.
Talking to the press after the Star Building audience in Yaounde, the Rwandan special envoy said, "The message I brought was about strengthening bilateral relations between Cameroon and Rwanda." Vincent Biruta disclosed that the two countries already signed a general cooperation agreement. However, he said, "...
Same category