World AIDS Day : Actors Urged To Remobilise Resources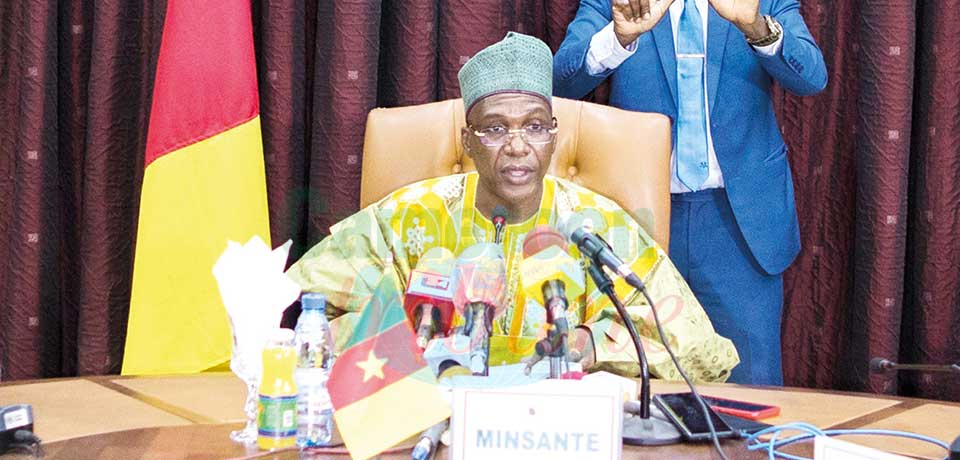 The one-month activities to commemorate the day took place yesterday, December 1, 2021under the patronage of the First Lady of Cameroon, UNAIDS Special Ambassador.
In a press statement to commemorate the 34th edition of the World AIDS Day and the 6th edition of the Cameroon Month Against AIDS, the Minister of Public Health, Manaouda Malachie has recalled the need for actors and partners to remobilize resources to effectively meet the needs of priority groups in the fight against HIV; more specifically the needs of children living with HIV or at risk of contracting the disease. He was speaking to press men yesterday, December 1, 2021 in a statement to close activities marking the Cameroonian Month for the Fight against AIDS on the slogan; "Together, for the protection and the improvement of care to children and adolescents."
The Minister of Public Health said as of December 30, 2020, children under the age of 15 accounted for 7 per cent of the country's active cases of people living with HIV and nearly 25 per cent of all AIDS-related deaths. In the same year only 32.9 per cent of infected children were on ARV treatment: 35 per cent of adolescents aged 10-14 and 60.7 per cent of adolescents aged 15-19 years. He added, saying this was the most glaring disparity in the country's response against the HIV. "Many children and adolescents need direct actions to access treatment. Those who are there already need specific actions to stay there in order to have a life healthy and normal," Manaouda explained. He underscored that reducing the number of children infected with HIV is one of the main challenges in the country. "We want to re-mobilize actors for more effective response oriented towards the priority targets", he urged.
Despite numerous initiatives which have made it possible to reduce ...
Same category