ICC: Dominic Ongwen War Crime Trial Resumes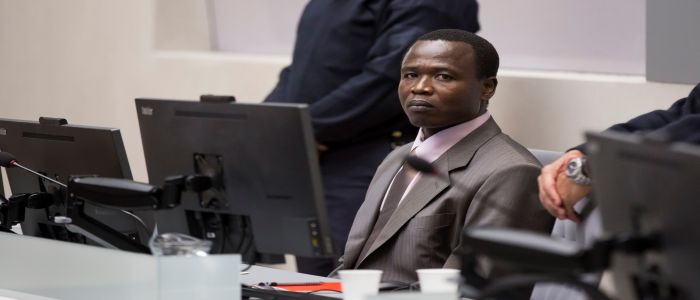 The former Lord's Resistance Army commander faces 70 charges of crimes against humanity.
People in northern Uganda are watching with keen interest as the trial of Dominic Ongwen yesterday, January 16, 2017, resumed at the International Criminal Court, ICC, in The Hague, The Netherlands. The former leading commander of the notoriously ruthless Lord's Resistance Army, LRA, rebel group, faces 70 charges of war crimes and crimes against humanity. The charges border on murder, rape, torture and abduction of children, amongst others.
The trial is being closely watched by victims of almost 30 years of terror unleashed on hapless people in Uganda and later in the Democratic Republic of Congo, DRC, and the Central African Republic, CAR. The first prosecution witnesses were in the dock yesterday after the trial opened last December. The first amongst them was a specialist on the Lord's Resistance Army and northern Uganda, with profound knowledge on local Acholi people. The witness, whose identity was concealed by court officials for his own safety, threw light on LRA.
The prosecution said the quasi-military structure of the rebel group, with four battalions placed under the direct command of the leader, Joseph Kony, means their activities were wel planned. The prosecution yesterday laid emphasis on radio communication amongst the rebels that was intercepted by the Ugandan Army in which Ongwen is heard dishing out instructions.
The objective was to demonstrate that he personally issued orders between July 2002 and December 2005, resulting in murder, looting and rape during four attacks on displaced people's camps in northern Uganda. Dominic Ongwen was forcefully enlisted into the rebel group after he was abducted on his way to school at the age of 14.
Same category