Musique : Wizboyy à cœur ouvert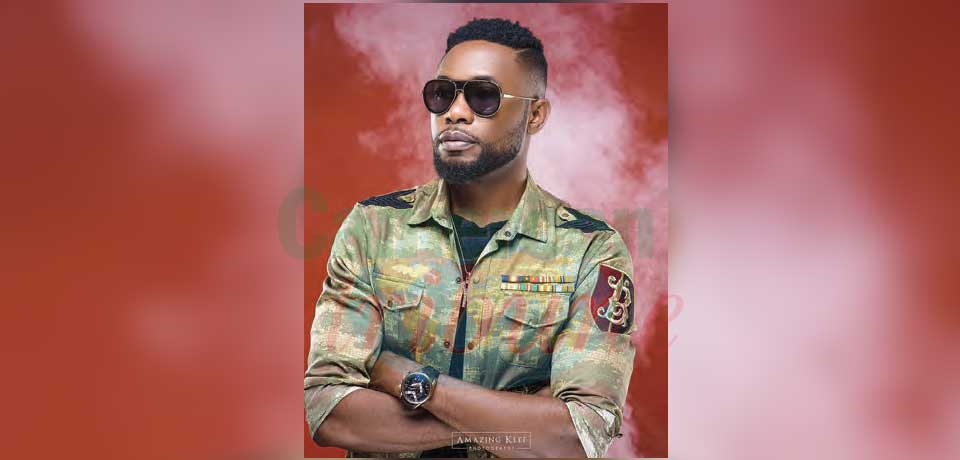 Dans la flopée de personnalités présentes le 9 janvier dernier au stade d'Olembe à l'occasion du coup d'envoi de la 33e édition de la Coupe d'Afrique des nations de football, une vedette de la musique nigériane se faisait remarquer au gradin par son grand sourire et sa tenue aux couleurs chatoyantes. C'était Wizboyy Ofuasia. L'auteur des tubes « Lovinjitis », « One plus one » et « Wizolingo » a décidé de prendre part à cet évènement d'envergure, deux jours après son concert au musée national dans le cadre de la première édition de « Through Leaders ». L'artiste nigérian originaire du Delta State s'est produit le 7 janvier dernier à l'esplanade de l'ancien palais présidentiel aux côtés des ténors de la musique camerounaise, à l'instar de Ben Decca, Jacques Greg Belobo, Annie Anzouer Isnebo et la star de la musique urbaine. En marge de ce spectacle, Isioma Ofuasia plus connu sous le nom d'artiste Wizboyy a accordé une interview exclusive à CT. Il y revient sur les temps forts de sa carrière artistique, ses rapports avec les artistes camerounais, ses projets, ainsi que ses collaborations avec ses confrères du Nigéria à l'instar de Flavour.
You are in Cameroon since last week to attend the First edition of "Through Leaders"; an event held in Yaounde with some local artists like Ben Decca, Greg Belobo, Annie Anzouer, Isnebo amongst others, how was the concert?
It was good although I heard that there were some other activities going on in town that same day. May be we did not see the king of crown we expected but the performance was good, the love of fans…I also met some legendary Cameroonian musicians. Hopefully, one of them, Ben Decca, said he likes my sounds and he wants us to work together. After my show, I decided to stay and witness the opening ceremony of the AFCON after my first time in 2015 in Equatorial Guinea where I was part of the music team for that one. So, I wanted to see how this one is going to look like and it was not disappointing. It was colorful, fireworks, the musical performance, Fally Ipupa's show, everything was top. This is one of those rare moments where you have to experience Africa in its fullest because most parts of the continent are represented even if not all the countries are qualified. This is the biggest thing that is bringing us together. For me, it was a privilege. I wish I could stay and support Nigeria live in Garoua but my flight was already booked.

Let's talk about music. From your graduation in Statistics to a music superstar that you are today, how was the journey?
Music has been part of my life even before I went to school. From growing up as a child, from the church, I played some instruments, the piano, the guitar and trumpet. I was also the music leader of my church. I studied statistics because I am a science student. When I was in school, I was always very busy with music. It was either fellowship or any school program or we are going outside of school to play in a band and also studio production. There were a lot of things keeping me busy with music in school. It was a bit difficult to combine that with my studies but it was fun.

You wear several crowns: a producer, choir director, instrumentalist, label executive and vocalist. Which one is your first choice?
I enjoy the studio part a lot: production and mixing because I started making my own music and I discovered that there is something unique about it and people love it. I started by producing for other people. I derive more joy in making people happy. Bringing ideas together by the end of the day is something.

Talking about producing for others, you have worked with famous artists like Flavour, J. Martins, Bracket and Ice Prince. How was it?
It was fun. Flavour for instance, is an amazing musician. For him, he doesn't want you to make a beat for him. He already has the concept and the direction where his music is going. So, when he things you are the right producer to work on that concept, he heats you up. We met several years ago from school even before we became artists. The drama in our school band disappointed us so we had a geek and someone said there is another drama you can contact and it was Flavour. So, we met and I was playing base, we had good chemistry. After many years, we became artists and he likes my kind of sound and he wanted to work with me.

In your discography, there are some featurings but most of them are with Ivorian artist, Teeyah? What is particular about her?
I have done "Lovinjitis" and "Cha-cha", two amazing songs with her. First time, I didn't know who Teeyah was. I met her through Kiki Toure in a show in Equatorial Guinee. Normally, "Lovinjitis has an original version without Teeyah....
Same category