Douala: Cray Fish Price Skyrockets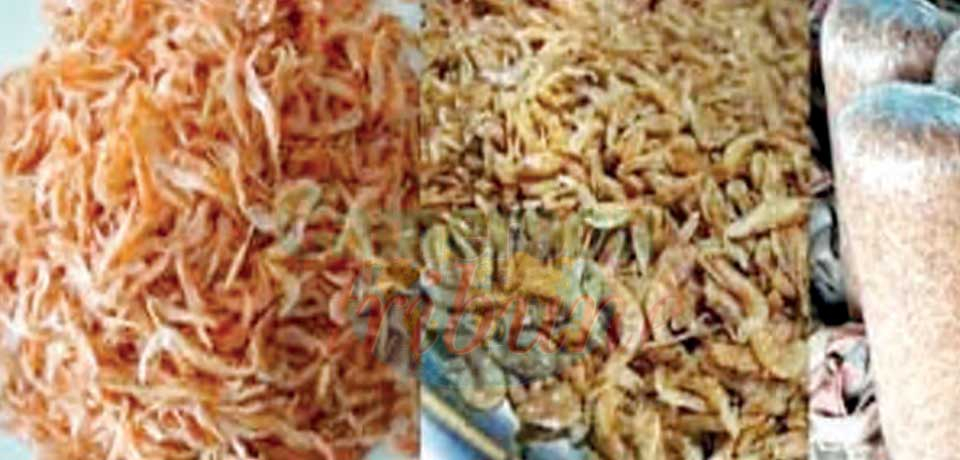 A heap of "Nganga" that usually sold for FCFA 200 now sells for FCFA 500.
It was disheartening for Abanda Carole when she arrived the market on Saturday January 16, 2022 only to discover that the price of cray fish popularly known as "nganga" has suddenly increased. She was surprised that she couldn't buy "nganga" for FCFA 100 as the quantity that she usually bought at that amount now sells at FCFA 300. To her, it was so shocking that "nganga" now sells but from FCFA 200 upwards. While at the market CT discovered that most people that used to sell cray fish have abandoned the line of business and are now into other lines.
Mary Ayuk who sells cray fish at Marché Missoke explained that the increase in price this time around was so sudden. "I have been in the cray fish business for over 15 years now and this time around the price increment has no tangible explanation. A big plastic of cray fish that I usually buy for FCFA 90,000 is now sold for FCFA 150.000. I buy from Limbe and come and retail here. If not of the fact that I is my only line of business I would have abandoned," she said.
She further explained that with the increment in price she now sells a five litter bucket of crayfish at FCFA 10,000 up from FCFA 6,000. "I no longer sell cray fish for FCFA 100, I sell from FCFA 200 and above, if I ...
Same category