Bilingualism, Multiculturalism Commission : Priorities Of 2022 Budget Validated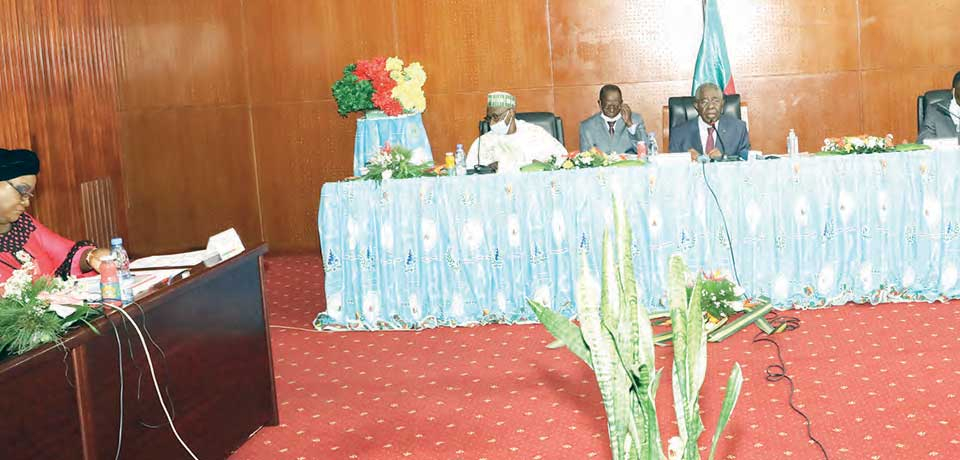 Members of the National Commission for the Promotion of Bilingualism and Multiculturalism had their first bi-annual session for 2022 in Yaounde on January 20.
The budget allocated to the National Commission for the Promotion of Bilingualism and Multiculturalism (NCPBM) for this 2022 financial year stands at FCFA 2.98 billion. Broken down, FCFA 2.380 billion will serve as the recurrent budget and FCFA 600 million will be used for investment.
The President of the Commission, Peter Mafany Musonge disclosed the information on January 20, 2022 during the first bi-annual session of NCPBM at the Yaounde Conference Centre. The session has as main objective to validate the Commission's budget for 2022. Talking to the press after opening the session, Peter Mafany Musonge said the budget will be used to finance three envisaged programmes. They include: the promotion, monitoring and evaluation of the National Policy on Official Languages; protection and promotion of multiculturalism and living together; and finally governance and institutional support of the Commission.
Mr Musonge in his introductory statement said one of the priorities of the NCPBM for 2022 will be to intensify the fight against hate speech and xenophobia in Cameroon. The President of the Republic Paul Biya stressed on the fight against these ills in his New Year message to the nation on December 31, 2021. Mr Musonge said Commission therefore will continue with sensitisation. "We hope that in the course of the year, those who are found guilty of those offences which are punished by the Penal Code will effectively be punished, "he said. Another way of fighting against hate speech, he furt...
Same category