Mixed Martial Arts: Ngannou Retains UFC's World Title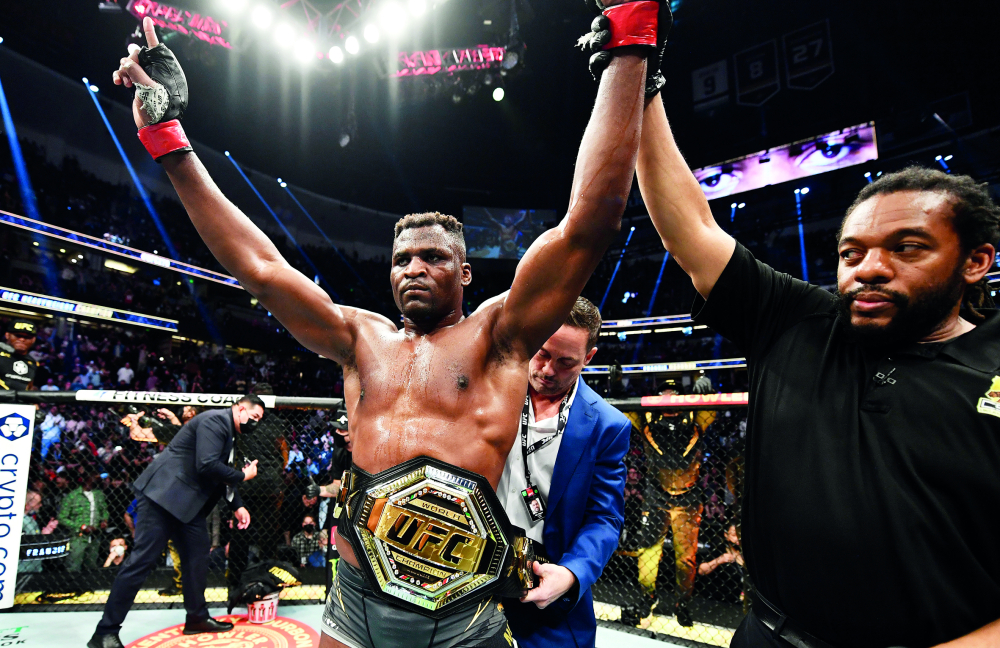 The Cameroonian scored a unanimous-decision victory over Frenchman Ciryl Gane to hold on to his belt yesterday January 23, 2022 in California.
Cameroonian Mixed Martial Arts guru, Francis Ngannou is still the World Heavyweight Champion of the Ultimate Fighting Championship (UFC). He retained his belt with a surprising display of superior grappling in a unanimous-decision victory over Ciryl Gane in five rounds on January 23, 2022 in California. The judges' scores were 48-47, 48-47, and 49-46 to mark the first unanimous-decision victory of Ngannou's career.
Ngannou was defending his title for the first time since he knocked out Stipe Miocic in March last year and it was of his interest to prove to the world that he is a real champion. But he was facing an opponent who knows him because they are former training partners. Both fighters possessed incredible power and uncommonly fluid athleticism but Gane appeared to have had an edge in the first two rounds with superior striking. While Ngannou did manage to land a couple of hard punches, Gane was effective with his footwork to stay out of the way or slip to the side to avoid those truly damaging shots.
The fight continued and the champion, Francis Ngannou, took control in the third round with the first of several takedowns. Ngannou indeed changed the tone of the fight early in the third round when he got an arm unde...
Same category