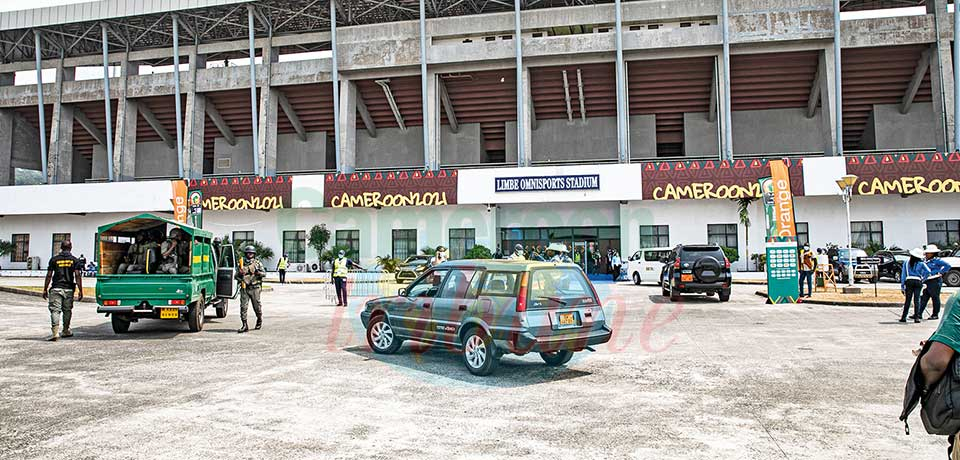 Security, transportation, spectators, and hosting of foreign delegations were the trials surmounted in the Limbe/Buea site.
Of the six sites chosen to host the 33rd Africa Football Cup of Nations (AFCON) 2021 in Cameroon, the Limbe/Buea Pool F appeared the most challenged location. From 9 January through 6 February, 2022, when AFCON was played in Cameroon, the Limbe Omnisports Stadium staged 11 international football encounters with nine Pool F matches and two knockouts. Yet, no incident was recorded as to destabilize the jamboree. Testimonies shall be born by delegations from Maritania, Mali, Tunisia, Gambia. To begin with, hosting visitors from across the continent of Africa and the world in Limbe and Buea in the South West Region under a protracting socio-political crisis appeared, however calculated or uncalculated, a security risk. The site is situated in a zone hit by an armed conflict opposing the State and separatist armed groups since 2016.
Evidently, the local organising committee, though, still to meet for evaluation, can already heave a sigh of relief for realizing a clean sheet. Headed by the Chief Executive of the South West Region, Governor Bernard Okalia Bilai, and ably coordinated by Tambe Jonathan, the Limbe/Buea site became a lovely place to be. Mrs Mbua Pascaline worked round the clock to manage the Omnisports Stadium, pre-empting and stitching all possible hitches. Technically, socially and administratively, all went understandably well with nothing that could mar the event. As the years rolled on and planning continued, challenges mounted on the path of organizing the AFCON in Cameroon, let alone in Limbe and Buea. Chiefly among the threats was the social media swearing that there would be no such AFCON event on Anglophone soil. Transporting fans to the competition ground which is the Limbe Omnisports Stadium, lodging visitors in hotels, protecting persons...
Same category