Eliminating Neglected Tropical Diseases: Helen Keller International, Government, Partners Review Strategies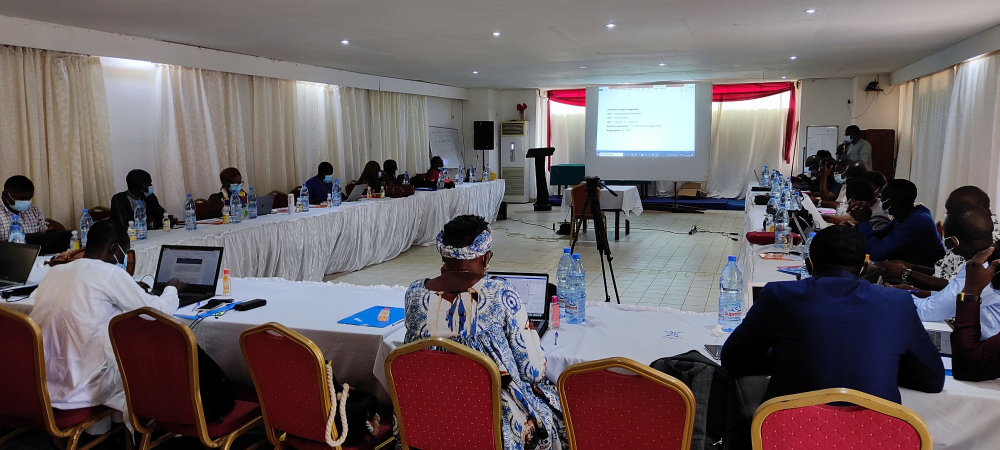 The 2021-2022 Annual Review and Planning Workshop for the Integrated Control of NTD activities opened in Kribi, South Region on February 15, 2022.
Lasting till February 17, 2022, the overall objective is to assess the 2021 performance of the Neglected Tropical Diseases (NTDs) National Programme, and plan activities for 2022. According to Patrick Mbia, Helen Keller International, Cameroon NTDs Programme Advisor, the organisation receives funding from the United States Agency for International Development, USAID through FHI360. This is used to support the Ministry of Public Health in implementing the Mass Drug Administration (MDA) strategy recommended by World Health Organisation, WHO.
Regular Access To Water
However, Mbia warned: "Receiving drugs alone does not solve the problem. We need to develop complementary strategies such as vector control, ensuring access to water, and improving sanitation and hygiene. For example, having water regularly to wash the face is already a good beginning to fight trachoma."
"For schistosomiasis, if we prevent children from playing in dirty water, it will help to prevent the spread of Bilharzia. Helen Keller is there to provide the Ministry of Public Health with technical and financial support to ensure cost effective drug distribution and staff capacity strengthening," Mbia said. Helen Keller International, Cameroon provides support to fight the following NTDs - onchocerciasis, lymphatic filariasis, trachoma, soil-transmitted helminths and schistosomiasis or Bilharzia. Until 2017, the organisation was working with government to fight schistosomiasis and soil-transmitted helminths.
Dependable Partner
"Helen Keller is one of our greatest partners. It funds several NTD interventions, including mass drug administrations and also assists the government financially and technically in all its activities," said Prof. Emilienne Epee, the Focal Point for Neglected Tropical Diseases in the Ministry of Public Health. She noted that NTDs do not attract much attention because they affect those living in poor conditions. Thus, worsening their living conditions. "The workshop will produce the action plan for 2022 and align our work with WHO guidelines on eliminating NTDs," Epee explained.
Millions Treated
She disclosed that more than 9 million people were treated in 2021 for NTDs. Further success was achieved with the coming of the charity, Good Neighbours, which helped in project implementation. "In the Centre Region, we increased the number of Water, Sanitation and Hygiene, WASH activities, thereby reducing schistosomiasis prevalence, especially amongst children. In Northern Cameroon, 21 health districts are affected by trachoma. We are about to eliminate this disease in Northern Cameroon," Prof. Epee stated.
Further Studies Needed
"Onchocerciasis occurs on a much larger scale, affecting almost all health districts in the country. We need to carry out a study to find out what has been done in each health district. We will do a study this year to try to understand why some people refuse to take treatment. The results of the study will help us better plan for the elimination of the disease...
Same category