Donald Trump Takes Over As 45th American President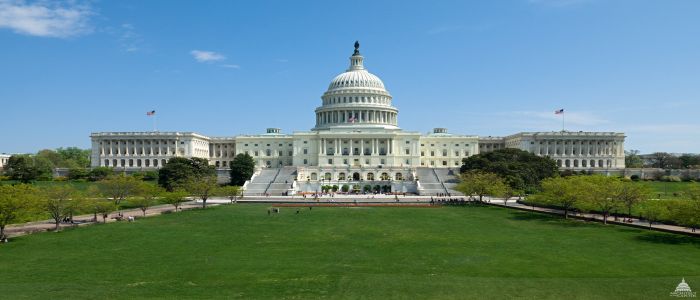 Aides say he will announce a number of key decisions after his inauguration today, January 20, 2017.
An estimated 800,000 to 900,000 people are expected in the American capital, Washington DC, today, January 20, 2017, for the inauguration of Donald John Trump as the country's 45th President. Trump, a Republican, who beat Hillary Clinton of the Democratic Party in last year's poll, takes over from Barack Obama, the first African-American to hold the position.
Hotels in the capital have been booked for the event, though not as fully as during Obama's first inauguration eight years ago, agency reports said. The new President is expected to announce a number of key decisions today after his swearing in at noon on Capitol Hill by Chief Justice John Roberts, Sean Spicer, his spokesman, said. Though Spicer did not elaborate, Trump had promised to take executive measures immediately after taking office to counter some of the policies of Democratic President Barack Obama.
Donald Trump and his team are not bothered by the prospect of scores of Democratic Congressmen and women boycotting the inauguration. Trump's inauguration team has welcomed the absence of the Congress members, saying the seats will be given "to the people." "As far as other people not going, that's OK because we need seats so badly," Trump said in a Fox News interview on January 18, 2017. Also reacting to reports that the transition team has reportedly been unable to attract big celebrities to the event, Donald Trump said they were "never invited."
Aged 71, Donald Trump is the fourth child of late New York real estate tycoon, Fred Trump. He was sent off to military academy at the age of 13 when he started misbehaving in school. Trump got into real estate with a loan of 1 Million Dollars (about 613.1 Million FCFA) from his father before joining the family business.
Apart from interests in hotel management and entertainment, Trump has written several books, and owns a line of merchandise that sells neckties and bottled water, amongst others. According to Forbes Magazine, Trump is worth 3.7 Billion Dollars (about 2,269 Billion FCFA), though he has repeatedly insisted that he is worth 10 Billion Dollars (about 6,132 Billion FCFA).
Same category