Cameroon- France : Bilateral relations between these two countries have over the years grown stronger.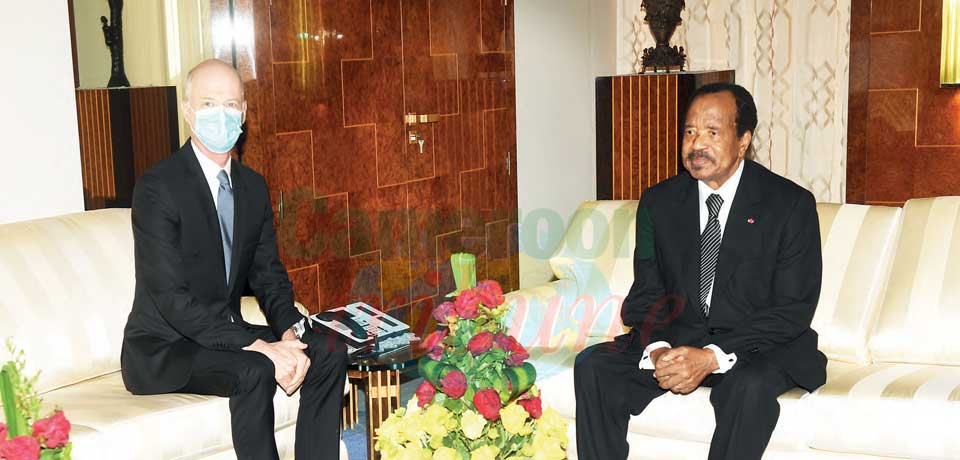 The Republic of Cameroon and France are two countries whose diplomatic relations date back to history. French is the official language in both nations which have democracy as a form of government. Cooperation ties span in the agriculture, vocational training, transport, security and economic/sustainable development. To better strengthen these cooperation ties, the President of the Republic, Paul Biya, received in audience the France Ambassador to Cameroon, Christophe Guilhou on Friday May 27, 2022. The President and the French diplomat besides reviewing cooperation ties between Cameroon and France, had a convergence of views on international events, ongoing crisis that have a repercussion on social and economic life, the 15th extraordinary session of the African Union Humanitarian Conference, and the 16th extraordinary summit on terrorism and unconstitutional changes of governments in Africa which held in Equatorial Guinea on May 27 and 28, 2022, and an overview of Cameroon.
Several cooperation accords have been signed between Cameroon and France. In December 2019, two cooperation agreements were signed within the framework of reinforcing the rich diversified bilateral ties. The first agreement which amounted to 100 million Euros (approximately FCFA 65 billion) seeks at enabling Cameroon continue with the implementation of the economic and financial programme the country signed in June 2017 with the IMF and the stabilization of the CEMAC zone. The second agreement, in line with the third phase of the French Debt-Reductio...
Same category