Polio : 594,567 Children targeted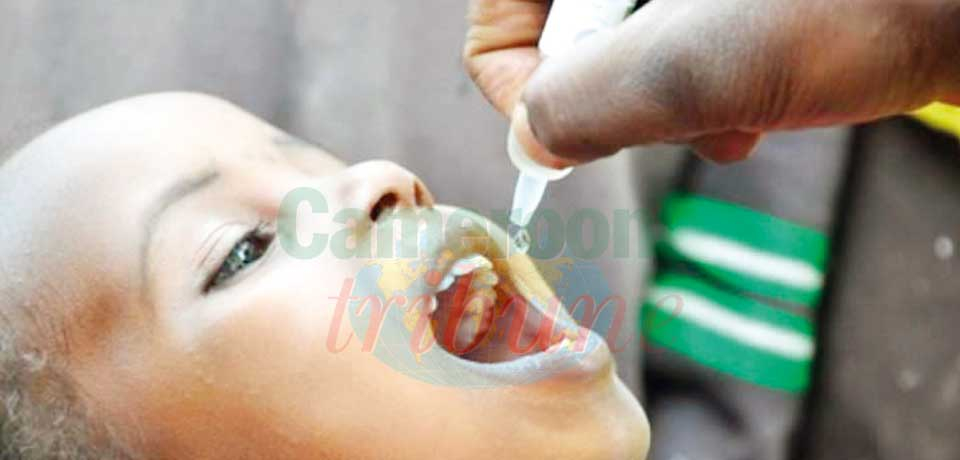 The second round of vaccination starts from July 1-3 in the Littoral region.
Following circulation of wild polio virus, a second round of vaccination against the infection will take place in the Littoral from July 1-3, 2022.
Regional Coordinator of the Expanded Programme on Immunisation in the Littoral, Leonard Ewane, told a news conference that the purpose of the second round of vaccination is to strengthen herd immunity in children under 5 years of age against the circulating polio virus. He was speaking at the Douala-based Regional Delegation of Public Health in Bonanjo on June 24, 2022.
The campaign follows confirmation of cases of circulating derived poliovirus type 2 (cVDPV2) in 12 African countries including Cameroon. Government is adopting strategies like carrying out the vaccination in health facilities, in households through the door-to-door strategy and also in makeshift posts to be set up in public places such as markets, stations, tollgates, major junctions, church/mosques, community chiefdoms and quarter heads. Other strategies include reaching out to those in insecure zones, refugees, nomads, camps.
Vaccination teams will administer two drops of oral polio vaccine to children aged 0 to 5 years, vitamin a to children aged 6 months to 5 years, and worm medicine to children 1 to 5 years. In addition, children aged 0 to 3 months without a birth certificat...
Same category