Students Eyeing Foreign Universities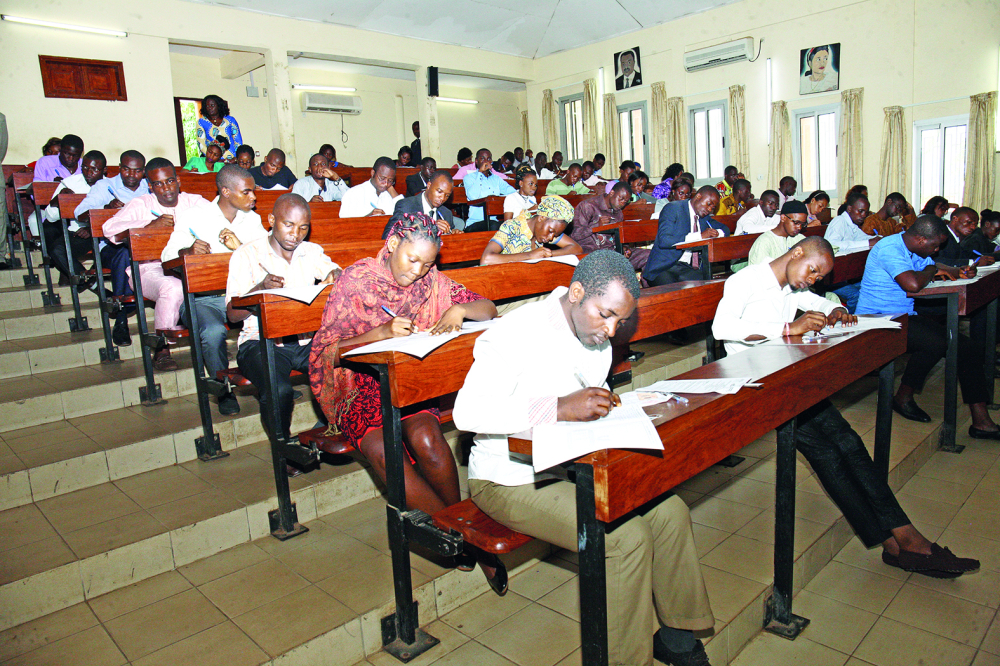 Besides gaining admission directly into such universities, others begin studies in home-based institutions linked with foreign establishment.
June 22, 2022. It is 11:00 a.m, Cameroon Tribune reporters are at the University of Saint Jean Institute, precisely at the Prépa Vogt campus in Yaounde. In one of the classrooms, over 30 high school students are waiting to undertake admission examinations into the various fields of studies. These are some of the students who are hoping to continue their higher education studies in foreign universities.
Prépa Vogt is one of the many institutions in the country linking students with foreign universities of their choice, particularly those in France. The Public Relations and Communication officer of the University of Saint Jean, Moise Sado Tamo says some of their professional programmes include General Engineering, Management and Finance, Political Science and Humanities, etc. These are five-year programmes and seven classrooms are available for studying with experienced teachers on hand. The first two years of studies are in the Prépa Vogt Cameroon campus and the remaining three years in a University in France. Moise Sado Tamo says while in Cameroon, the student will spend more than FCFA one million for tuition. The cost of studying abroad is self-sponsored and the cost depends on the choice of the university. Prépa Vogt facilitates the admission of students into their partners' universities in France.
Just like Prépa Vogt, another establishment, the Higher Institute of Business Sciences dubbed ISSE in Yaounde, als...
Same category