Youth Integration : MINJEC Partners With MTN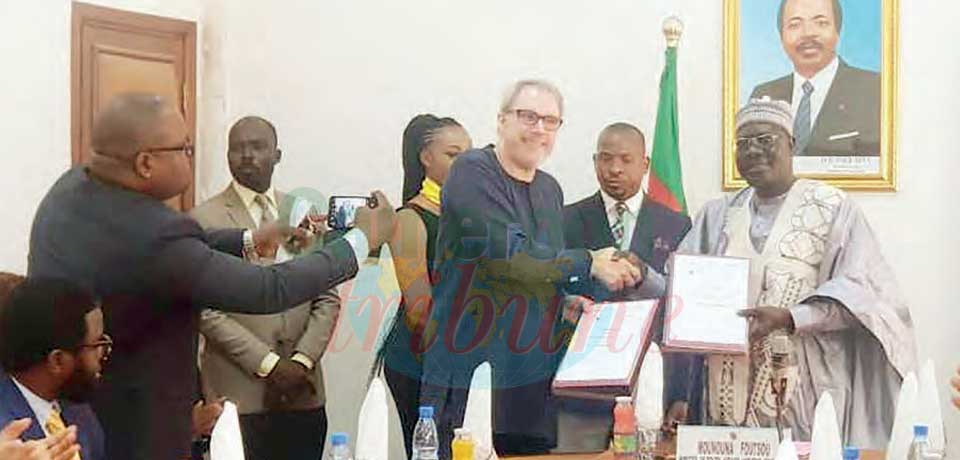 The partnership agreement signed on July 7, 2022 will provide digital solutions for the socio-economic problems of young Cameroonians.
Young Cameroonians aged between 15 and 35, who are holders of the Biometric Youth Card (BYC), will henceforth benefit from innovative digital solutions to solve their socio-economic problems. This is thanks to a partnership agreement signed on July 7, 2022 between the Ministry of Youth Affairs and Civic Education, and the Mobile Telephone Networks Cameroon Limited (MTN). Signing the partnership on the behalf of the government of Cameroon was the Minister of Youth Affairs and Civic Education, Mounouna Foutsou, while Stephen Blewett, Director General of MTN, signed on behalf of the mobile network.
The partnership agreement is a document with 15 articles, divided into three chapters. It covers among other things, the social and economic integration of youths; promotion of the Biometric Youth Card as a means of empowering young people; setting up solutions and innovative means of communication for young people and actors in the youth sector, as well as the promotion of voluntary services among youths.
The duration of the agreement is three years, renewable at the expressed request of either party. According to a clause of the agreement, both parties have undertaken to pool their human, material and financial resources in order to ensure optimum implementation of the provisions of the partnership. However, MINJEC is obliged within the framework of the partnership to involve MTN Cameroon in the implementation of initiatives aimed at developing projects for youths in the fight against social ills and also disseminate awareness messages to young people on MTN Cameroon's digital communication platform; among other things.
Minister ...
Same category