Douala IV : Fofie Mbouedia Christophe Takes Command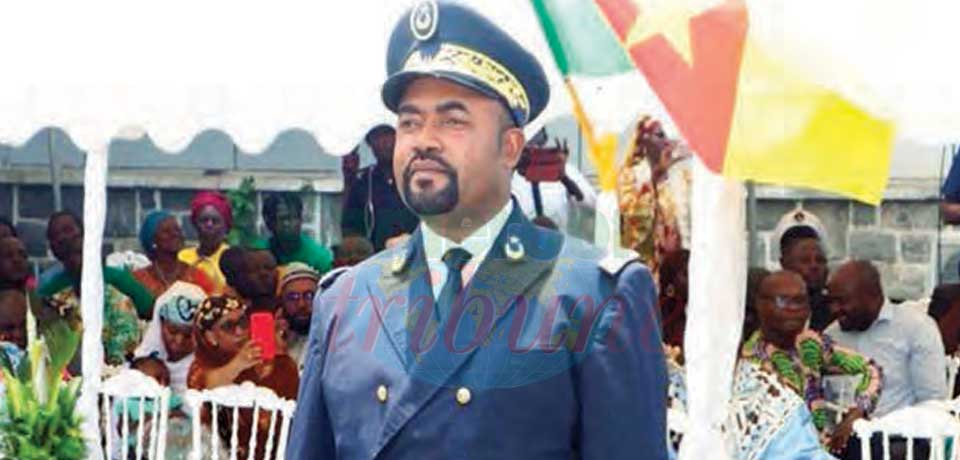 He was installed into his functions on August 4 by the SDO OF Wouri.
The SDO of Wouri Division, Mr. Mboutou Benjamin, has called on the new Divisional Officer of Douala IV subdivision to work hard to ensure security in the subdivision. The SDO was speaking on Thursday, August 4th during the installation of Christophe Fofie Mbouedia as the new DO of the Douala IV subdivision. The SDO has called on him to step up security given that the division is a border with the troubled South West and North West regions. He also asked him to be able to manage both security and the humanitarian aspects as there is a high influx of Internally Displaced Persons. The SDO also asked the new DO to always open his doors to the IDPs and give assistance wherever and whenever possible.
The civil administrator Fofie Mbouedia is taking over Douala IV at a time when security is at stake and the influx of IDP is high. Reasons why the SDO for Wouri has called on him to be vigilant and proactive. He instructed him to ensure that there is law and order within the subdivision. "You have to work for the economic, social, and cultural development of the Douala IV subdivision. You must work with all the living forces of the regions to ensure peace and security", the SDO said.
The DO was also advised to ensure that there is no conflict between the IDPs and ...
Same category