CAR: Court Rejects Constitutional Review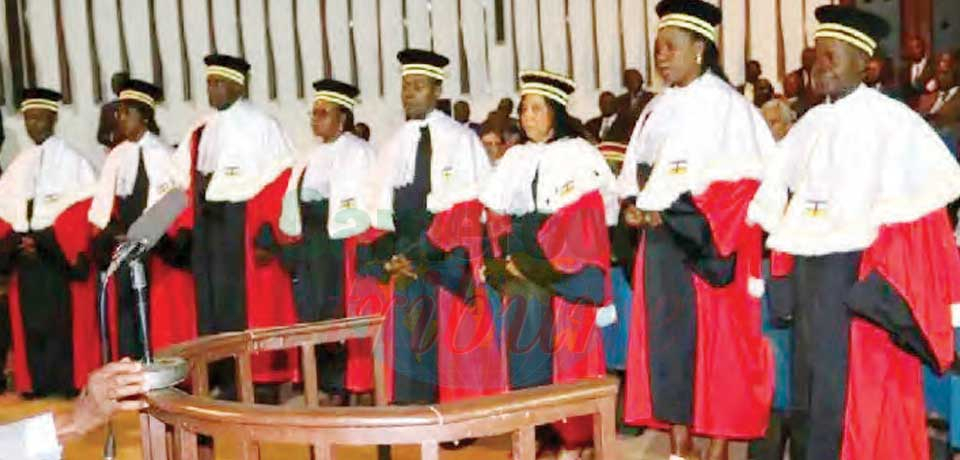 The verdict is a major setback to the ruling party that had called for a modification of the constitution to allow the incumbent run for a third term.
T he Central African Republic's Constitutional Court on Friday, September 23, 2022 ruled that a commission for constitutional reforms set up by President Faustin-Archange Touadera is "unconstitutional." The highly awaited decision is a major blow to the President's bid to get through legislation allowing him to run for a third term. On September 14, 2022, President Touadera installed afifty-six-man committee to draft and submit to him a new Constitution of the Central African Republic within three months. The new draft constitution was supposed to be submitted for a referendum whose date was to be made public. But following a petition filed before the court by opposition platform, Republican Bloc for the Defense of the Constitution (BRDC), the court in the capital Bangui ruled that the "decree was not in compliance with the country's constitution." "The presidential decree establishing the committee responsible for drafting the new constitution and designating members of the committee are unconstitutional and are annulled," Constitutional Court president Daniele Darlan said, adding that the court's decision cannot be appealed. The ruling United Hearts Movement (MCU), and her allies had proposed in May, 2022 amendments to the country's Constitution to remove term limits, prompting protests from the opposition. Proponents of the constitutional change claimed it would bring the country into line with many of its neighbour...
Same category