Lion's Group Opponents In Top Form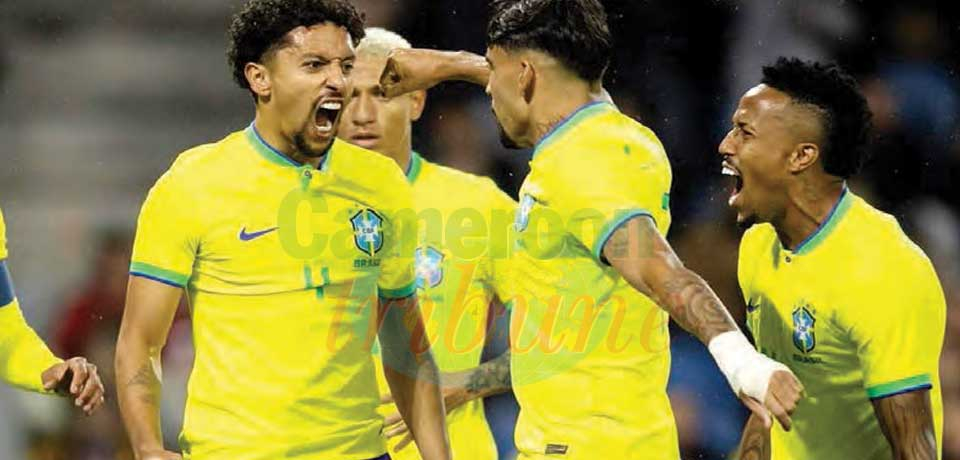 Brazil, Serbia and Switzerland were successful in their outings over the weekend.
C ameroon lost its first friendly game against Uzbekistan ahead of the 2022 World Cup on Friday September 23, 2022 but its opponents in Group G were all successful in their respective outings over the weekend. Brazil showcased its world cup credentials by putting an attacking masterclass which permitted the team to win Ghana 3-0 on Friday September 23, 2022 in the international friendly ahead of the global showpiece. Brazilian forward Neymar Junior's two assists again proved that he is a force to reckon with. Tottenham Hotspur forward Richarlison scored a brace making him another forward that Cameroon needs to washout for in the world Cup. Brazil did not concede any goal telling of a watertight defence as Thiago Silva once more showed that he is one of the most experienced defenders in the world. Coach Tite used the match to test the current state of his players so as to know where amendments could be made to see that the team produces a better performance in its last friendly in the September FIFA window against Tunisia on September 27, 2022 in France. Switzerland earned a 2-1 win over Spain in the UEFA Nations League game on Saturday September 24, 2022. Spain was favourite but Switzerland found the right tactics to emerge victorious. The Swiss team remained compact, covering t...
Same category