Repairing Deafness: Cochlear Implant to Learn the Sense of Hearing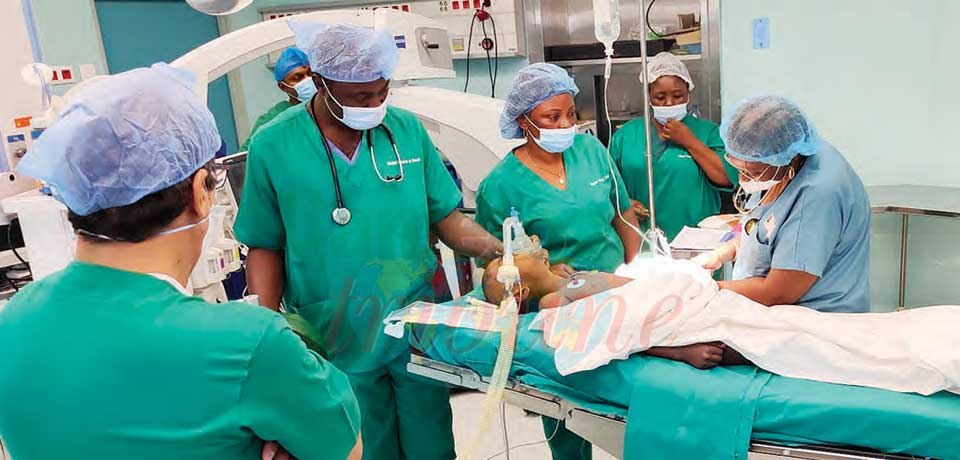 Children who are deaf or severely hard-of-hearing can be fitted for cochlear implants at the Douala General Hospital.
C hildren suffering from hearing impairment can now have their hearing restored at the Douala General Hospital. This can be done through cochlear implant surgery which is done free of charge, thanks to the collaboration between the Douala General Hospital and the Association for the Fight against Hearing Deficiency in Cameroon, known by its French acronym as ALDAC. The campaign to repair defenses is coming at a time when most Cameroonian families are unable to support the financial charges for a cochlear implant. The campaign, launched on September 20th, will also enable specialists like Professor Abdelaziz Raji (Head ENT-HNS department Mohammed VI University, Marrakech, Morocco) to transfer his expertise to the Cameroonian team. According to the founder of ALDAC, Dr. Serge Fankeng (biomedical engineer), a cochlear implant is a small, complex electronic device that can help to provide a sense of sound to a person who is profoundly deaf or severely hard-of-hearing. The implant consists of an external portion that sits behind the ear and a second portion that is surgically placed under the skin. He said a patient can only be referred for surgery after several medical tests, examinations and evaluations. After a successful surgery at the Douala General Hospital on Thursday, September 22, Dr. Serge Fankeng explained that the use of a cochlear implant requires both a surgical procedure and significant therapy to learn or relearn the sense of hearing. He added that not every patient performs at the same level with the device, and the decision to receive an implant involves discussions with medical specialists, including an experienced cochlear-implant surgeon. Dr. Fankeng further disclosed that they have taken i...
Same category