Electoral Process: Seeking More Participation of Vulnerable Groups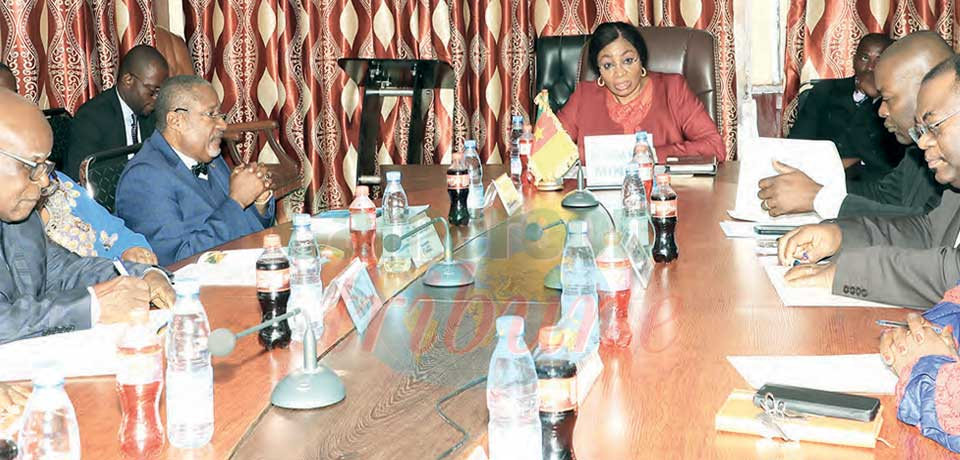 This was the object of an audience the Minister of Social Affairs accorded the Chairperson of the Electoral Board of ELECAM on September 27, 2022.
As a mechanism of ensuring the electoral process is more inclusive, Elections Cameroon (ELECAM) and the Ministry of Social Affairs have exchanged ideas and possible partnerships for increased participation of persons living with disabilities and other vulnerable groups of individuals in the various communities. This was discussed during an audience Minister Irène Pauline Nguene granted to the Chairperson of the Electoral Board of ELECAM, Enow Abrams Egbe, who led a delegation of other board members on September 27, 2022. Cameroon has an estimated three million persons living with disabilities, representing 15 per cent of the total population, in addition to various vulnerable groups of persons in different communities. Members of the Electoral Board of the elections management body were thus meeting with Minister Pauline Nguene to examine strategies that can be put in place to facilitate the participation of these persons in elections. Social Affairs Minister noted during the audience that access of vulnerable groups to polls with no discrimination to persons irrespective of their state makes the electoral process more inclusive, credible and promotes values of good governance. Appreciating work already done by the Ministry of Social Affairs towards safeguarding the rights of such category of persons as outlined in the 2010 law of Cameroon, Enow Abrams Egbe said it is important for a formal partnership to be established for better output. Making allusion to the most recent statistics, the Chairperson of the Electoral Board said 365 persons living with disabilities were registered in the course of the electoral year (January 1 to August 31, 2022), representing 0.5 per cent of total potential voters. He proposed the creation of a focal point...
Same category