2022-2029 State Bonds: Cameroon On Central African Stock Exchange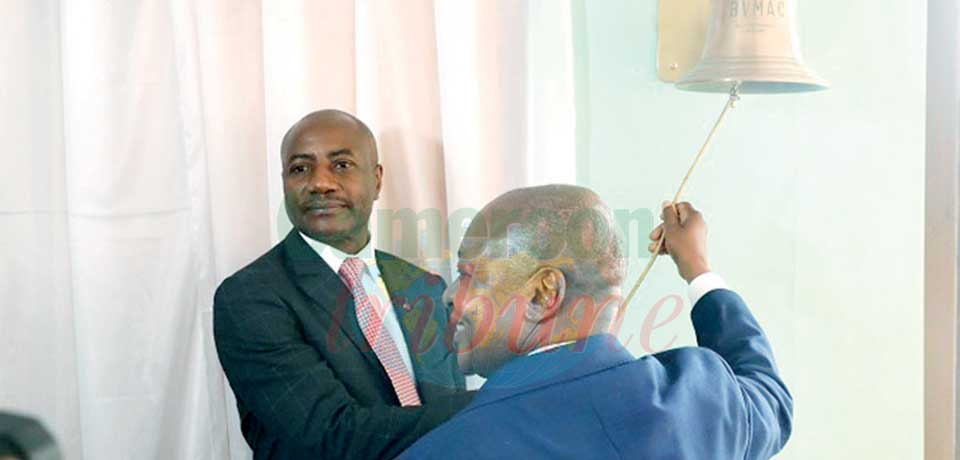 The official launch ceremony in Douala yesterday September 28, 2022 opens the way for the public to buy equities following a recent issuance of bonds by the government.
T he first listing of the 2022- 2029 State Bonds by the Cameroon government and the National Bank of Equatorial Guinea (BANGE) on the Central African Stock Exchange (BVMAC) took place at the headquarters in Douala yesterday Wednesday September 28, 2022. The listing was made public during an official ceremony presided at by the Secretary General of the Ministry of Finance, Didier Edoa in the presence of the Governor of the Littoral Region, Samuel Dieudonne Ivaha Diboua; Board Chair of BVMAC, Henri-Claude Oyima, and Board Chair of the National Bank of Equatorial Guinea, Martin Crisanto Ebe Mba, among many others. The representative of Cameroon's Finance Minister said in line with executing projects contained in the 2022 Finance Law, the Head of State authorized the Ministry of Finance to source FCFA 350 billion from the money market. Mr Edoa observed that the yesterday's launch opens new perspectives for this operation and serves as an opportunity to broaden the country and sub-regional investment base notably bringing in individuals whom he noted represent a strong force of the money market. The Secretary General underlined that it is this creativity and innovation that allow for the money market to conveniently accompany governments and investors in executing socio-economic projects for the good of the peoples and economies. This is the only way through which Cameroon and CEMAC economies can emerge as highly desired. The new listings pave the way for subscribers to sell their shares and for the public to buy such shares within the seven-year period for the FCFA 200 billion bond issued by Cameroon in May 2022 (with a 6.25 per cent net interest). The normal way is for buyers to resort to brokerage companies approved by the Monitoring C...
Same category