Fallopian Tubes : Triggering Ovarian Cancer…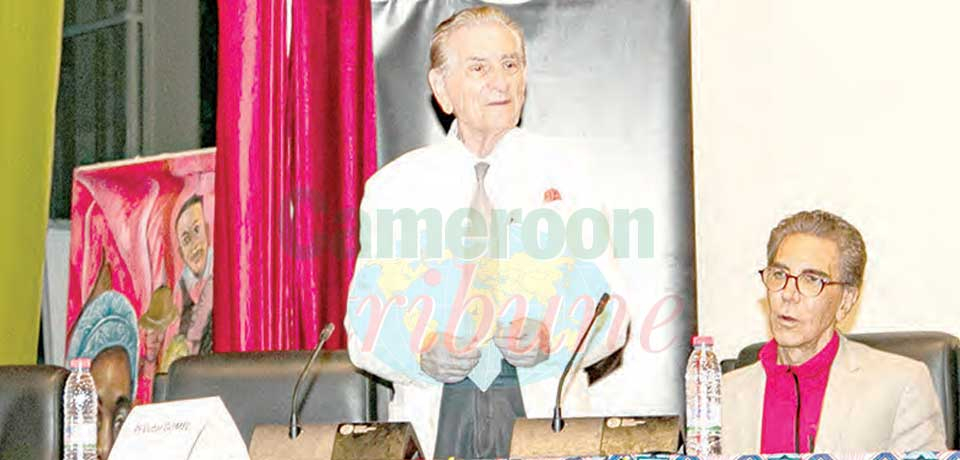 This was revealed in a roundtable discussion titled "Is Ovarian Cancer a tubal disease?" by Professor Victor Gomel at the just-ended endoscopy surgery congress in Yaounde.
Medically, the fallopian tubes, also known as uterine tubes, or oviducts, are tubes that stretch from the uterus to the ovaries, and are part of the female reproductive system. A fertilized egg passes through the fallopian tubes from the ovaries of female mammals to the uterus. This vital reproductive organ of women is gradually becoming a major source of problem. Globally, scientific findings prove that the fallopian tube appears to be the source of low and high grade serous tumors, leading to ovarian cancer which is leading cancer killing woman worldwide.
Speaking to experts as well as student doctors at the Yaounde Conference Centre, Professor Emeritus, Victor Gomel, a Gynecologist, from the University of British Columbia, revealed that when the fallopian tubes or the distal lesions of the fallopian tubes which have so many cells with the potential of cancer much bigger are removed, the woman is not exposed to ovarian cancer. His revelation is derived from findings of a research project carried out from 2008 to 2017, on British Columbia population, by the University of British Columbia, Vancouver, Canada.
According to the eminent professor, "We were taught and believed for a long time that Carcinoma of the tubes was very rare; less than 1 per cent of gynecologic malignancies. Yet, the fallopian tube seems to be responsible for over 2/3 of all high-grade serous tumors." He added that recent studies indicate that both type I and II tumors develop from extra-ovarian tissues that implant on the ovary. Serious carcinomas account for 70 per cent of ovarian cancer and 90 per cent of cases of advanced stage of ovarian cancer. Thus, it accounts f...
Same category