Lawyers Meet to Correct Wrongs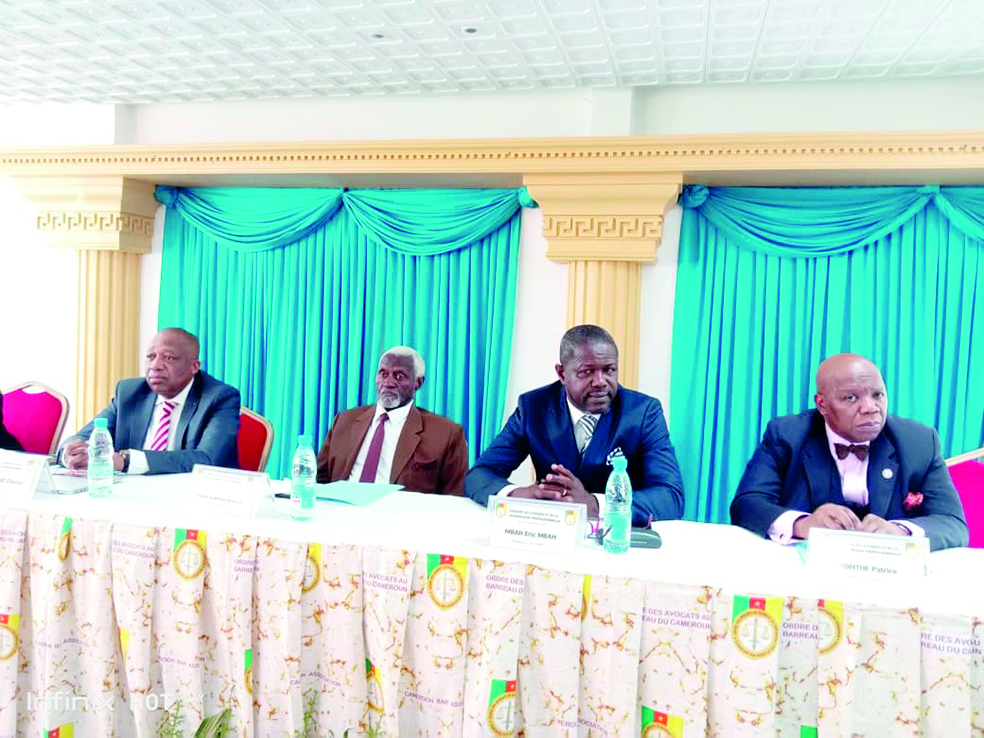 This falls within the ambition of the new management of the Cameroon Bar Association to reinstate discipline, honesty and dignity within the law profession.
Lawyers in Cameroon have begun learning the sources of their ethics and deontology, the lawyers' ethics and social networks, costumes, duties and obligations in professional practice, disciplinary proceedings against lawyers such as against misconduct and penalties incurred.
The legal practitioners are meeting within the Ethics and Professional Conduct Week by the Cameroon Bar Association at the Maison du Combattant in Bonanjo from November 22-25, 2022.
The President of the Cameroon Bar Association, Barrister Mbah Eric, reminded his colleagues that one of the major things on which he based his campaign was the fact that they should reinstate discipline and dignity in the Bar. "I thought it proper that for you to start discipline you should first make sure that the persons know what they are supposed to do before you punish them for defaulting. Therefore, I decided to organise and consecrate this week within the ten regional Courts of Appeal so that we dedicate it to ethics and deontology because they are some people who do things not because they want to be recalcitrant but because they don't know," he said at the opening the seminar.
Akere Muna, Barrister-at-law, said: "Our society has serious problems that has to do with ethics, integrity and honesty. The Bar must not be the mirror of that. Lawyers should take the lead towards a society that is equitable, just and with integrity, and that brings trust. The problem of society is corruption, nepotism, tribalism, among others."
Another barrister-at-law, Nico Halle, said in an interview with the press that the seminar is very timely. He said "When you practice a profession without conforming, without compliance we cannot be you. The Bar ...
Same category