Arts And Culture : FCFA 5.55 Billion For Cultural Goods, Services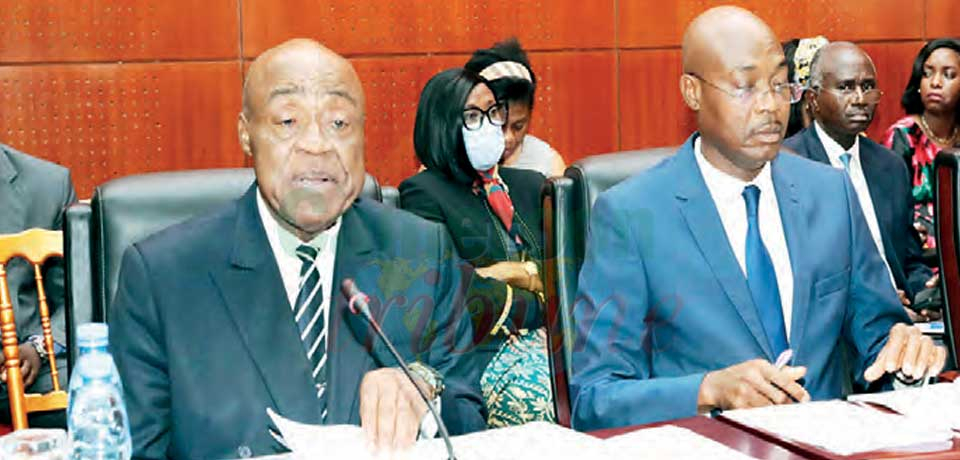 The Minister of Arts and Culture Bidoung Mkpatt defended the 2023 draft budget of the Ministry in the Committee on Finance and Budget of the National Assembly on December 1, 2022.

The Ministry of Arts and Culture will require a budgetary allocation of FCFA 5.55 billion in the 2023 financial year to stimulate growth through the pcreation of decent and sustainable jobs, which will allow the various operators and stakeholders of the Arts and Culture sub-sector to be major actors of the Cameroonian economy.
Arts and Culture Minister, Bidoung Mkpatt defended the draft budget in Committee at the National Assembly on December 1, 2022. Broken down, FCFA 4.455 billion will be used for operating expenses and FCFA 600 million used as public investment budget. The Minister explained that the strategic orientations taken by the authorities in charge of the sub-sector aim to improve the the supply of cultural goods and services for national and foreign consumers.
For the Ministry to achieve the set objectives, three programmes have been designed to meticulously car...
Same category