Promoting India-Cameroon Dev't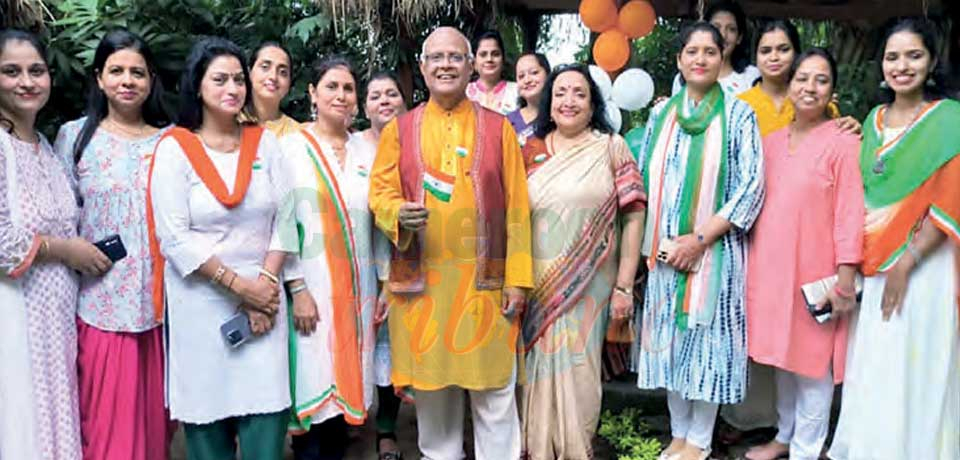 Indians converged on the Seamen's Club in Akwa recently to commemorate their Constitution Day.
The Indian Honorary Consul in Douala has requested his compatriots in Cameroon to actively contribute to the development of India and Cameroon and promote what he called "Brand India."
H.E. J. Ravikumar was addressing the Indian community in Douala that congregated at the Seamen's Club in Akwa, Douala, to commemorate their 74th Republic Day on January 26, 2023. The Day marks the enforcement of the Indian Constitution in 1950.
The call was to spur more effort in all areas of bilateral relations, especially trade exchanges based on trust and understanding that goes far beyond a strategic partnership. There are about 800 Indian diasporas in Cameroon (majority are living in Douala), engaged mostly in trading and small business apart from some professionals. He also assured them of their continued assistance.
The official ceremony, organised by the Indian Honorary Consul in Douala, started with a singing of the Cameroon National Anthem, followed by the unfurling of the Indian flag by the Indian Honorary Consul and singing of the Indian National Anthem.
In his keynote address on the occasion, shortly after the singing of the two anthems, H.E. J. Ravikumar explained that the high point of the event was the parade held in New Delhi, where the Indian military might, cultural diversity and regional diversities were displayed. A military contingent from Egypt joined the military parade in the presence of President Droupadi Murmu of India and her Prime Minister Narendra Modi and President Abdel Fattah El-Sisi of Egypt.
To Indian Honorary Consul, this year's commemoration was significant for three reasons: First, this year India holds the Presidency of G20, whose summit will take place in India in November. Members of the grouping, he s...
Same category