Enhancing Sports, Physical Education : Minister Urges More Commitment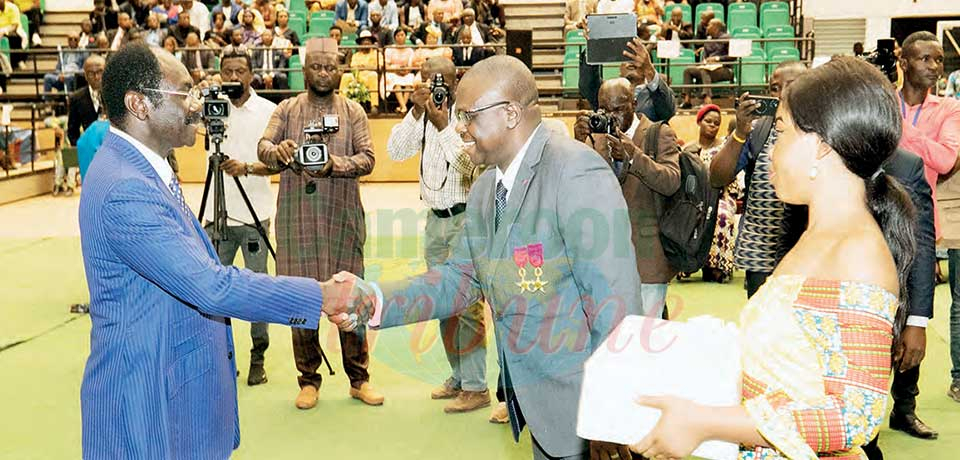 This was during a ceremony to present New Year wishes to Minister Mouelle Kombi yesterday January 31, 2023 at the Yaounde Multipurpose Sports Complex.

The different actors of sports and physical education in the country came under one canopy yesterday January 31, 2023 in Yaounde to extend their warm wishes of the new year to the Minister of Sports and Physical Education, Narcisse Mouelle Kombi. They were the centralised, decentralised and devolved services of the Ministry as well as actors of the national sports movement. After two years of drought due to Covid-19, the stakeholders expressed enthusiasm to shake hands with the Minister again.
But, before the traditional hand shaking ceremony, the Secretary General of the Ministry of Sports and Physical Education, Joseph Yerima took to the rostrum to extend New Year wishes to the Minister on behalf of the entire staff. He equally gave a rundown of the activities carried out by the Ministry in 2022 as well as work that has to be covered in 2023. The Minister did a similar exercise laying emphasise on the successful organisation of the 2021 TotalEnergies Africa Cup of Nations in Cameroon right down to the renewal of executive organs of the different sports federations in the country. Concerning this, he said the process generally took place in good conditions, but for some "recalcitrant cases who wanted to use all sorts of means to maintain their era". Minister Narcisse Mouelle Kombi as well highlighted the huge work to be done in the course of the year spanning from ensuring the succ...
Same category