Foncha Rajou : Metallic Constructor Par Excellence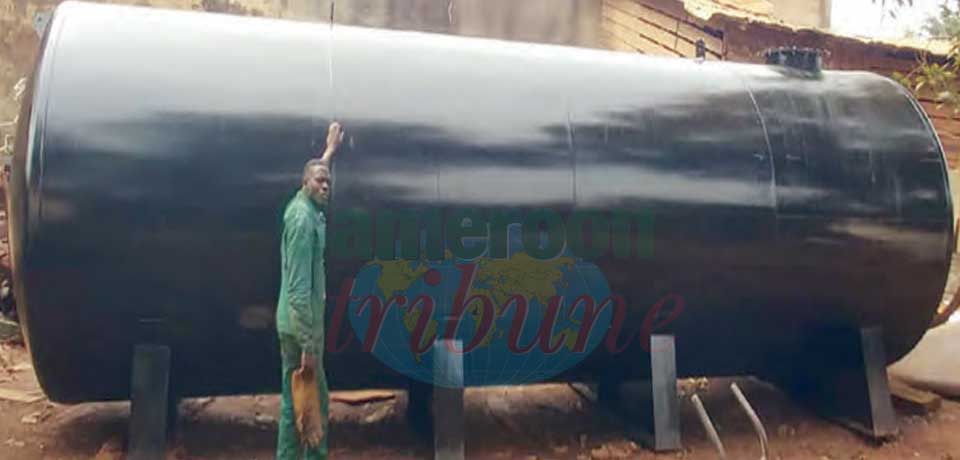 At 29, the passionate welder is living his dream through his Douala-based workshop.

"Like father, like son." This best describes the career path of Foncha Rajou into the profession of welding. His dream of becoming a welding engineer started when he was a kid as he saw his father operating in the sector. Thus, it is a profession he inherited from his father. Today, Foncha Rajou is the boss of the workshop "Raj Metal Fabrication and Engineering Services" based in Douala. He is proud to serve various customers at an affordable price. According to Foncha Rajou, the welding sector is broad and advanced which requires a lot of training and implementation of safety measures in executing tasks.
After obtaining GCE Ordinary Level from the Government Bilingual High School Mbatu in the North West Region, Foncha later obtained Probatoire Brevet de Technicien and Baccalauréat Certificat in Sheet Metal and Metallic Construction and Fabrication from Government Technical High School in Bamenda. Thereafter, he specialised in Technicians Diploma in Welding and Boiler making from the Advanced Vocational Training Centre in Limbe, South West Region. Today, Foncha is a specialist in general metal works from domestic welding to industrial welding like the fabrication of doors and windows, industrial billboards and industrial steel construction. "I am greatly solicited for on and offshore welding jobs, as we...
Same category