Piracy, Pollution at Sea : Stakeholders Learn Best Practices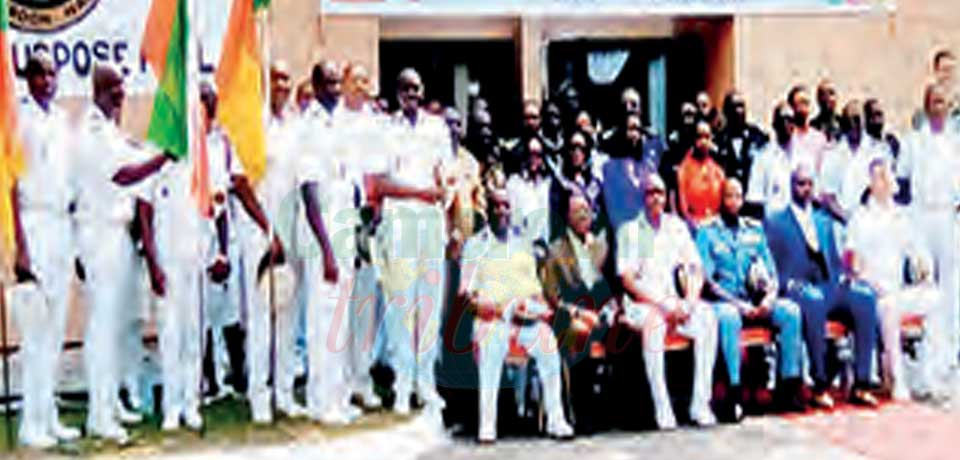 Soldiers from five countries in the Gulf of Guinea have been equipped to combat the ills within the framework of "Obangame Express."
Marine soldiers from five countries of the Gulf of Guinea have been equipped on fighting off pirates and handling pollution at sea. The training held at the Douala Naval Base from January 27, 2023 to February 3, 2023 within the framework of "Obangame Express," whose aim is to strengthen the navy to secure persons, economic transactions and vessels off the busy coast of the Gulf of Guinea.
Brigadier General Benoit Eba Eba, representative of the Minister Delegate at the Presidency in charge of Defence, Commander of the 2nd Joint Military Region, presided over the session. The course also featured joint simulations on how to manage pollution at sea, especially oil spill and launch confrontations against pirate activities such as illicit (human) trafficking at sea, the proliferation of weapons of mass destruction and illegal fishing.
"Obangame Express" 2023, which aims at securing the maritime space in Africa through the fight against terrorism, maritime piracy and various trafficking, also covers search and rescue operations at sea. Reason why the participating navies train to fight against maritime threats, to strengthen multi-sectoral cooperation in the management of maritime crises at the national, sub-regional and regional levels, to evaluate sub-regional agreements with military partners, to assess the capacity of their different structures and equipment, to evaluate the procedures for collecting evidence of incidents at sea, among other things.
"Obangame Express" 2023 member countries: Cameroon, Congo, Gabon, Equatorial Guinea, Sao Tome and Principe, participated in this initiative. These countries benefit from the support of the America...
Same category