Climate Change : Teachers Trained For Better Service Delivery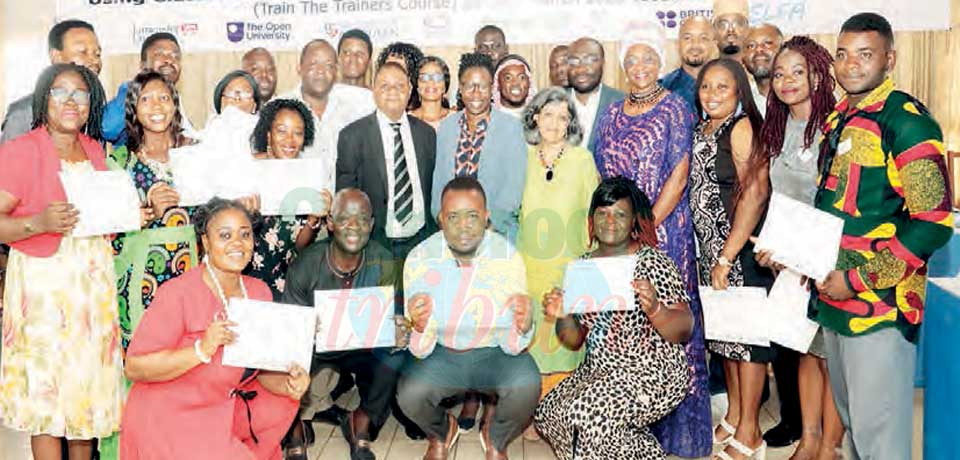 A workshop organised by the British High Commission and its partners ended on Monday March 27 in Yaounde.
Geography and Civic Education teachers from all the regions in the country have been trained as master trainers to train other teachers on how to educate students on climate change and the need to prevent its negative effects. This was during a two-day workshop in Yaounde on the theme: "Global inequalities and climate crisis: using classroom resources to teach climate change in Cameroon (Train the trainers' course)". At the end of the workshop on March 27, 2023, each participant was awarded a certificate for developing teacher training curriculum for geography teachers and for their invaluable contribution to the wider decolonizing education for peace in Africa project.
During the ceremony, the Representative of the British High Commission in Cameroon, Alero Adetugbo, who is Deputy British High Commissioner to Gabon, says the workshop was a gateway to the next generation and a process to care for the future as far as climate change is concerned. Paul Ekondo Tukwa, Inspector Coordinator General for Human Sciences, on behalf of the Minister of Secondary Education lauded the initiative of the workshop which comes at a time climate change is affecting the environment. One of the course facilitators, Professor of Geography and Migration from the United Kingdom, Parvati Raghuram, said for two days, they discussed about climate change and how it can be taught in classrooms. Looking at the current curriculum, she said it is divided between physical and human geography. Hence, teache...
Same category