Résidence d'écriture : l'art du court-métrage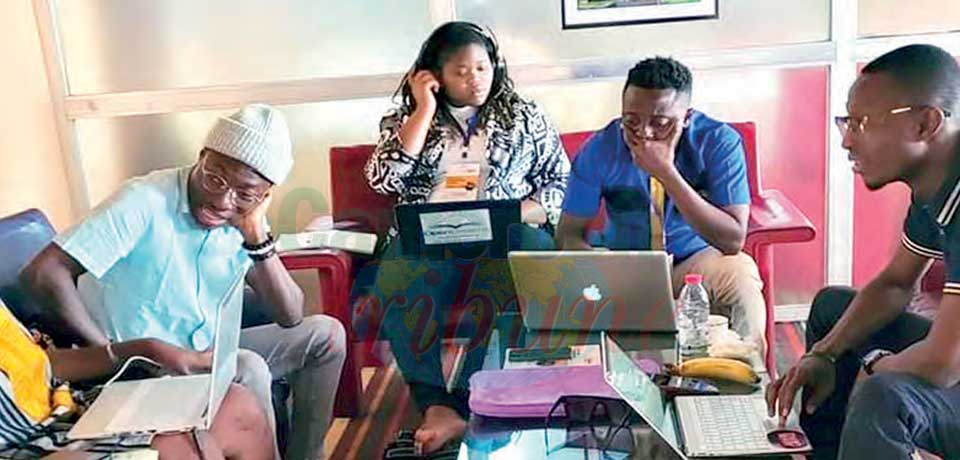 A l'initiative de l'Association Tell And Be Africa, des jeunes réalisateurs sont formés à rédiger des scénarios de films courts depuis quelques jours à Yaoundé.
Pour la réalisatrice et productrice camerounaise, Mary-Noël Niba, on a mieux à offrir au monde que des images d'une Afrique de misère et de promiscuité. Le continent regorge d'histoires fabuleuses et passionnantes qui pourraient inspirer les autres. C'est dans ce sens que s'inscrit la « Résidence d'écriture pour des courts métrages merveilleux africains » à l'Hôtel Mont-Febe de Yaoundé. Promue par l'Association Tell And Be Africa (Taba), également connue pour être derrière le projet de promotion du cinéma africain baptisé « Ciné Club N'kah », cette initiative est une nouvelle proposition visant la créativité des jeunes. Cette première édition se tient depuis quelques jours dans la ville de Yaoundé. « L'Association Taba a pour objectif majeur la promotion de la culture africaine. Elle milite pour une réappropriation de notre identité africaine », indique Mary-Noël Niba, présidente de l'Association Taba.
Pour ce premier acte, c'est autour du thème « Merveilleux » qu'ont été sélectionnés les projets. Ceci, « pour pallier une insuffisance de films inspirants qui valorisent et subliment la jeunesse africaine ». « Nos jeunes vivent aussi au quotidien des histoires merveilleuses, nous avons le devoir de les raconter afin de les conforter dans ce qu'ils valent vraiment, de la force qu'ils représentent pour leur devenir personnel et pour celui du continent de manière générale », a souligné Mary-Noël Niba. Sur la centaine de projets de scénario reçus, six ont été retenus par l'équipe de Tell And Be Africa (Taba). Ils sont portés par des jeunes cinéastes originaires du Bénin, du Burkina Faso, du Cameroun et du Sénégal. Il s'agi...
Same category