Cameroon General Certificate of Education : Smooth Take Off In Buea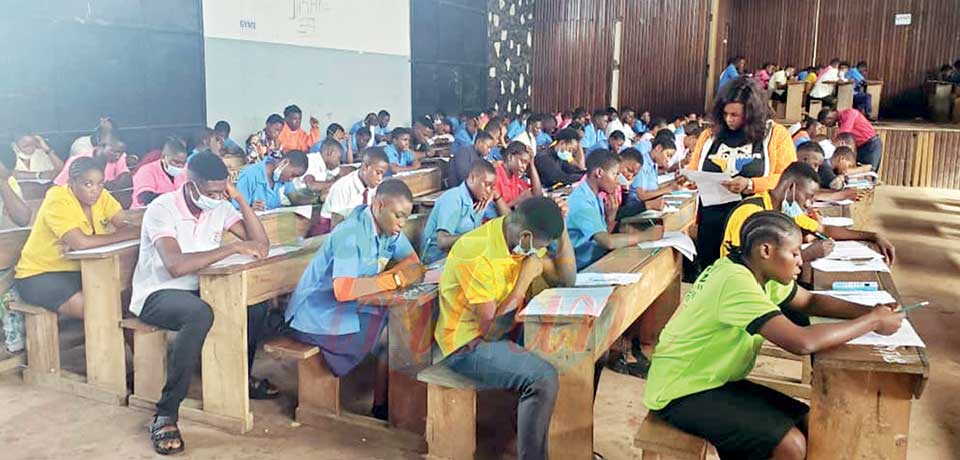 Having written the first paper on day one, candidates expressed optimism that they will emerge successful at the end of the examination session.
The first day of the written phase of the examinations organised by the Cameroon General Certificate of Education Board (CGCEB) concluded on a smooth note yesterday Tuesday May 30, 2023, in Buea. Candidates of General Certificate of Education, Ordinary Level wrote Economics I at 8 AM and Economics II at 1 PM. Those of Advanced Level took Economics I and Geology I at 8 AM and Economics II and Geology II at 1 PM depending on their series. Those of Technical and Vocational Education Examination (TVEE) Intermediate Level (IL) and TVEE Advanced Level all put pen on paper on several diverse papers.
Epie Catherine Menyungeso is an Ordinary Level candidate of Government High School Bolifamba sitting nine papers. She expressed joy to have started the examination on a good note as most of what she prepared came. She hopes to have the remaining papers come in the same manner. Chimambo Cassidy is an A2 candidate who stepped out of the examination hall smiling after writing Advanced Level Economics I. She said the secret is to study well and success will naturally come.
Bilingual Grammar ...
Same category