GCE Examinations : Douala Writes In Calm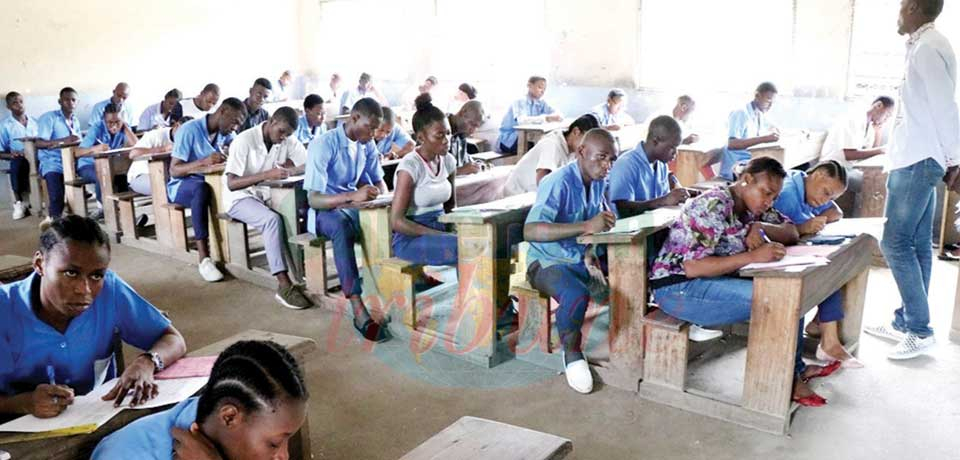 It was all serene and tranquil in all the centres visited on the first day of the writing part of the GCE on May 30 in Douala.
Candidates sitting in for the Cameroon General Certificate of Education – GCE Ordinary and Advanced Levels in Douala joined their counterparts nationwide for the examination. It was a calm atmosphere in most of the centres visited by CT as candidates were orderly positioned in the different writing halls with all examination rules respected. While at GBHS Bepanda accommodation centre for the GCE, the chief superintendent of the centre, Bate Bessong, explained that all was going on well apart from the fact that some candidates couldn't identify their writing halls which was normal for the first day. He said they assisted the candidates in tracing their writing rooms which all was done before the start of the examination. As per statistics the chief superintendent explained that some 900 candidates registered to write the Ordinary Levels economics out of which 890 showed up with 10 absences. Meanwhile, he went on, out of the 371 who registered for the Advanced Level 365 were present and six were absent. For the Advanced level technical, 247 registered and two were absent while out of the 225 who registered for the Ordinary levels Commercial two were absent giving a good start for day one.
While at the GBHS New Bell, it was a calm atmosphere as the principal and chief of centre, Epey Arrey Jackline Nkongho Ndiparrah disclosed that when the children came in the morning they were asked to leave all their belongings at the gate as they were asked to enter the hall only with their writing materials and identification papers. She added that the children were searched at the level of the gate with the help of some security officers after which they all went to the hall and writing went on hitch-free. Still, on issues of security...
Same category