Migration, Trade : Challenges, Stakes For The Central African Sub-region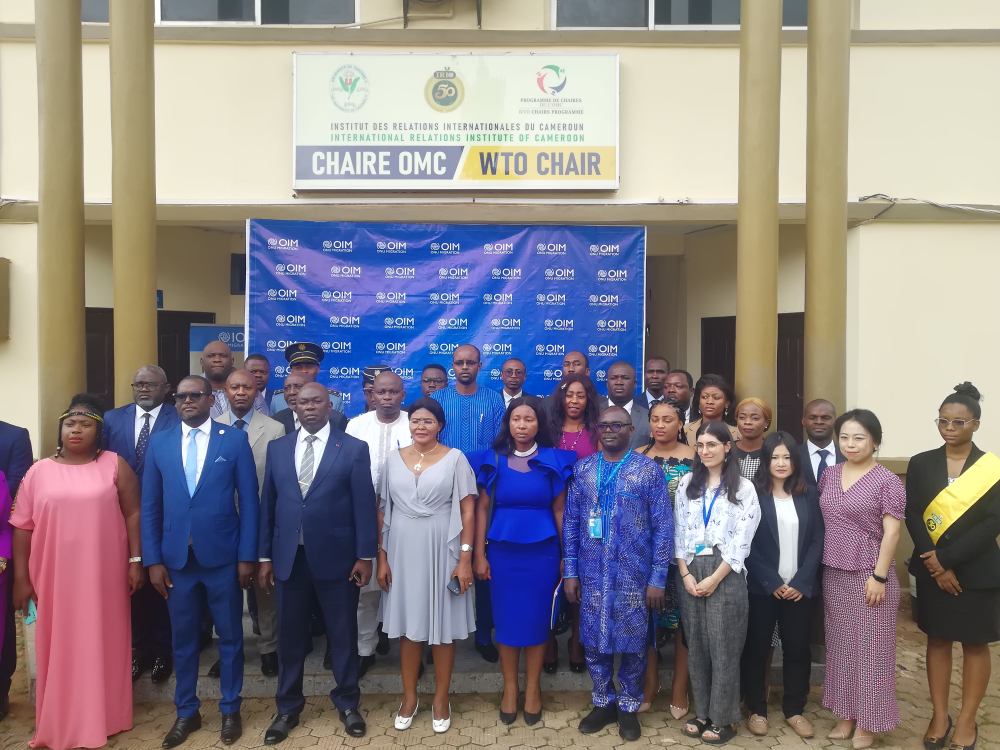 The International Organisation for Migration, IOM on Thursday June 8, 2023 held a lecture in Yaounde.
With theme, "Migration and trade: The stakes and challenges for Central Africa," the lecture or "Talk Show" was hosted by International Relations Institute of Cameroon, IRIC. Speaking at the opening, IRIC Director, Daniel Urbain Ndongo said the Central African sub-region – the least integrated in Africa – faces several hurdles to the free movement of people and services.
Interdependence Of Employment Ecosystems
A representative of the Ministry of External Relations said the interdependence of the employment ecosystem encourages people to travel, adding that Cameroon wants to make international migration an economic development lever. The Permanent Secretary in the Ministry of Trade, Prof. Brusil Miranda Martine Metou, noted that the world is evolving fast as result of the movements of people across international borders.
Cross-border Migrant Trade
"In 2020, there were about 200 million migrants in the world, most of them women, who make great contributions to world trade," Prof. Metou said. Cameroon towns are increasingly attracting more local and international migrants, especially border towns where informal trade flourishes …. This puts pressure on local social services, Prof. Metou added. According to her, the direct link between trade and intra-African free movement of people and services will boost the African Continental Free Trade Area, AfCFTA agreement.
Free Relocation Of People
"The African Union Agenda 2063 offers access to the free relocation of people to work in other parts of the continent, though few African countries have ratified the AFCTA treaty, Prof. Brusil Miranda noted. "Africa needs to boost its integration to raise intra-continental trade levels… The economic and trade development of Africa is directly linked to migration… Greater movements will enhance cross-border informal trade," the Permanent Secretary proposed.
The Link Between Trade, Migration
According to the organizers of the lecture, migration and trade cannot be dissociated from globalisation. The world has succeeded in liberalizing trade, though it is not a human right. There is an established link between migration and trade because migration contributes to trade and also benefits itself. Concerning small-scale cross-border trade, estimates show that it will represent close to 50 per cent of intra-African trade as it constitutes an important part of local economies that assure the livelihoods of millions of Africans.
Nevertheless, this important sector for Central African states in particular, interests development stakeholders, but the sector has not been studied or exploited enough. In addition, the sector is little supported by the appropriate political measures to assure sustainable development results.
Potential Dividends Of AfCFTA
As provided by the 2014 Afric...
Same category