Festival Of The Flavours : Cameroon Honours Professional Cooks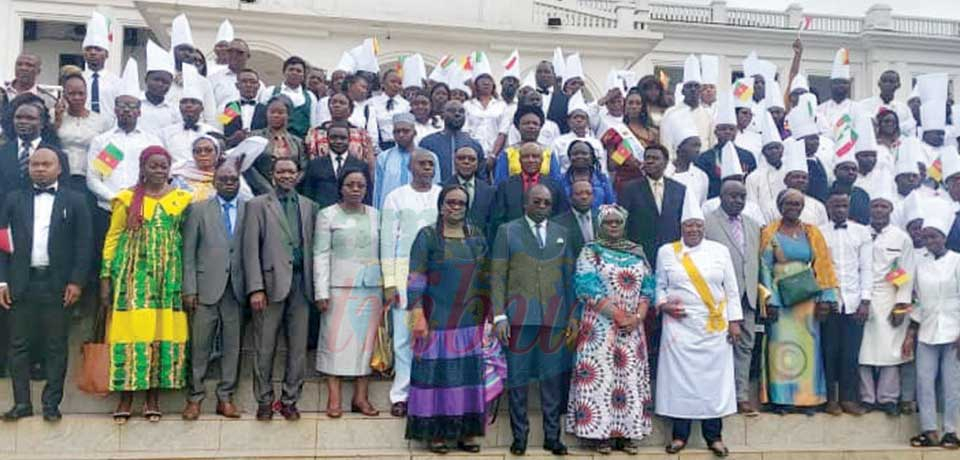 The gastronomy event, which seeks to promote Cameroonian cooking heritage, is in prelude to the world's festival of flavours coming up in November 2023.
The second edition of the "Chefs' Dinner" was graced with a festive gala yesterday, June 8, 2023 in Yaounde. Cuisine from the Republic of Italy was in honour. In prelude to the event, the Secretary General of the Ministry of Tourism and Leisure, Ndioro a Mamoum, on June 7, 2023 opened discussions on the fusion of Cameroonian and Italian cuisines, Food Balance, Culinary photography, among others. This year, the "Chefs' Dinner" took place under the theme: "Vulnerability of Employment in the Culinary Professions." Activities are taking place as part of events leading to the Festival of the Flavours of Cameroon and the World, to be held in November 2023.
Talking about the different round table discussions: the Vulnerability of the Food Industry, Culinary Photography and Dietetic (balanced nutrition), the Secretary General said they gave chefs and photographers some practical knowledge on placing photography in the multi-sensory context of gastronomy. The workshops, Ndioro a Mamoum explained, was out to build local expertise and network of benchmark professionals in the field of high-flying culinary and tourism photography. He underscored that for chefs to be successful, they need to remain open to other knowledge, skills and know-how. "Chefs and other gastronomic professionals, the public authorities want to put you on the limelight. Be worthy of it, by getting involved and applying all that will improve your profession", Ndioro a Mamoum told the gastronomic professionals. To photographers, he said the promotion of tourism in general and gastronomy in particular is also a question of image, around which is built a narrative, a ...
Same category