Douala-Douala : Fifth Lap Cancelled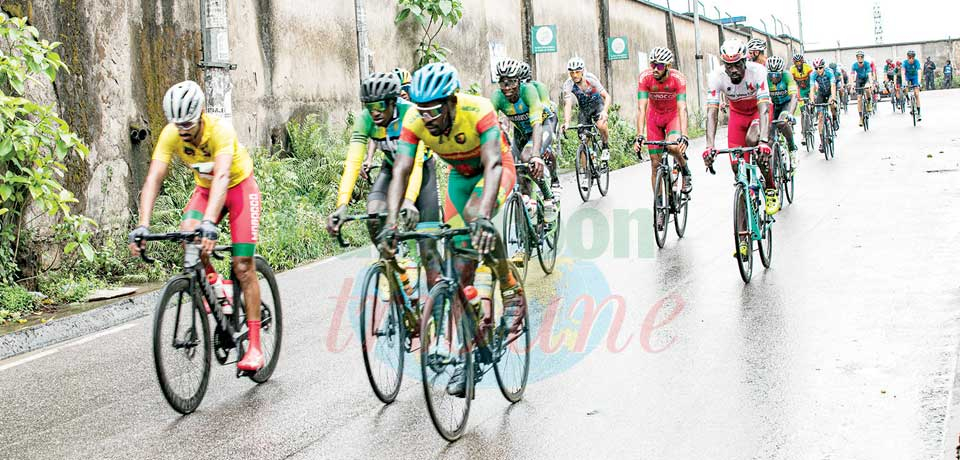 Organizers say the decision was taken due to the state of yesterday's course damaged by heavy rains. The rankings of the previous lap are maintained ahead of today's stage.
The Douala-Douala closed circuit which is the fifth lap of the ongoing International Cycling Tour of Cameroon was cancelled yesterday June 8, 2023 principally due to the bad state of the circuit damaged by heavy downpour. The kicker of the 109.6 km lap was effectively given by the Governor of the Littoral Region, Samuel Dieudonné Ivaha Diboua but at the end of the familiarization round, the cyclists stopped at the finish line at "Campus A IUG".
The President of the Cameroon Cycling Federation, Honoré Yossi who doubles as the President of the Organising Committee of the Tour, after consultation with the UCI Commissioner was given the floor to explain the situation. He explained that "the cyclists put their foot on the ground to mean that the state of the course is not the best for them to comfortably practice the sports". He however proposed a new course and then took-off with his collaborators to appreciate it before the lap could continue. After a long wait, the president came back to announce that they have been obliged to cancel the lap because they were unable to find a better circuit that could be appropriate and safe for the athletes.
The president equally disclosed that to help the cyclists warm up, they will paddle through the initial circuit in four rounds instead of the eight. With the lap cancelled, the classification of the fourth lap remains. Morocco's EL Kouraji Mohcine thus continue to wear the ...
Same category