Road Safety: Motorists Appropriate Traffic Regulations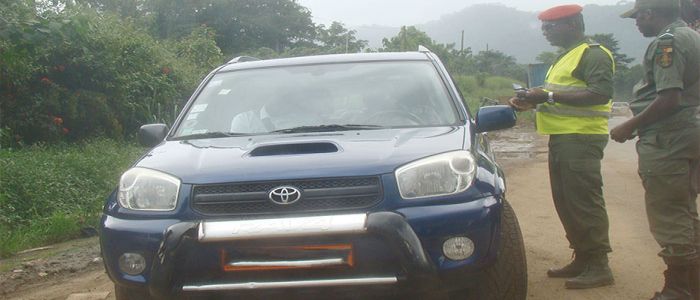 Gendarmerie officials say regular awareness campaigns over the years have helped to change habits.
Worried by the wanton loss of life on the country's roads, the National Gendarmerie on June 21, 2011 launched a nation-wide campaign to curb the rate of accidents by sensitizing motorists and other road users. Almost six years on, many motorists now understand the need to respect speed limits and other highway regulations.
Col. Minabou Aboubakar, Technical Adviser Number One in the Secretariat of State for National Gendarmerie, made the remark on February 18, 2017 while overseeing a road safety campaign at Kon Yambetta in the Mbam and Inoubou Division of the Centre Region. The exercise covered the Yaounde-Bafousam highway, with checkpoints at Ebang, 11 km from Yaounde and at Kon Yambetta, about 150 km from the capital. "With or without the presence of gendarmes, many motorists now respect speed limits once they see road signs. They have become more conscious of the risks of over speeding," noted Col. Aboubakar.
In addition, the senior gendarmerie official said the use of seat belts by drivers has become the norm, rather than the exception – thanks to "Operation check, monitor and punish." Similarly, drivers are now more cautious in deciding to overtake. While pecuniary sanctions are meted out on erring motorists, sensitization continues, he said. Col. Minabou Aboubakar however admitted that in spite of the organisation of regular awareness campaigns, particular traffic offences tend to be recurrent. These are the use of worn out tyres, over speeding and overloading.

Same category