Scrutinizing Public Funds : Female Auditors Acquire Skills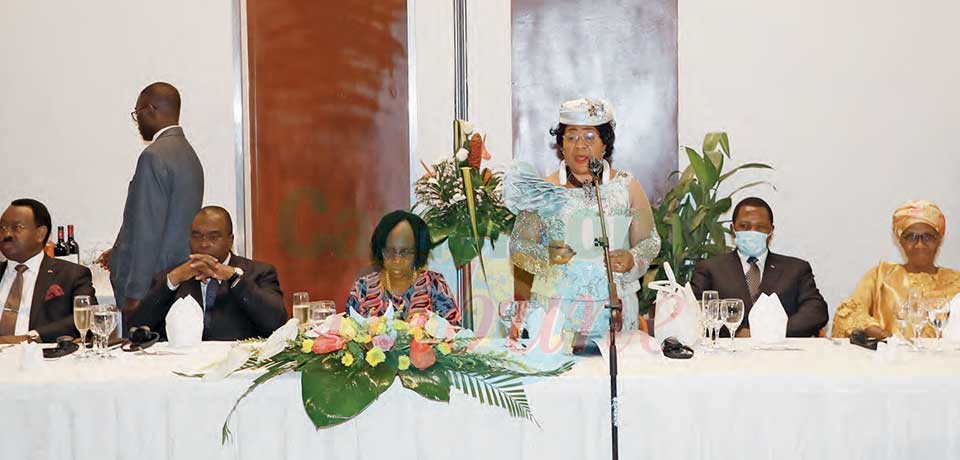 The second edition of the Women Leadership Academy is ongoing in Cameroon with participants across Africa updating their professional competences on audit mechanisms.
Women auditors across Africa, from audit institutions are improving their expertise on scrutinising the use of State resources. Drawn from 14 African countries, the female leaders meeting in Cameroon from September 18-22, 2023 are doing so within the context of the second edition of the AFROSAI Women Leadership Academy. AFROSAI (African Organization of Supreme Audit Institutions) promotes the exchange of ideas as concerns the auditing of public funds, and increasing the women quota in the approach is in line with the gender and the 2022-2027 strategic plan of the organisation. Deliberations at the Yaounde conclave are unfolding under theme, "Upgrading audit and quality assurance amongst members of AFROSAI." It is against the backdrop of this meeting that the Minister Delegate at the Presidency in charge of the Supreme State Audit Office, Mbah Acha Rose, who doubles as Secretary General of AFROSAI, offered a reception at Hilton to the various delegations.
In her toast, just like her welcome address, the Minister said the programme offers women the opportunity to acquaint themselves with innovative methods on auditing by strengthening their professional and personal capacities. She added that the academy is pertinent, given the current context of many African countries striving to ensure the apt management of State resources from a gender approach, for inclusive and equitable development. Minister Mbah Acha Rose added that deliberations by academicians which, as was in the case of the first edition, would lead to strategic reforms on best audit practices.
Various topics being discussed at the academy are leadership and manageria...
Same category