South West : Stakeholders Canvass For Effective Schooling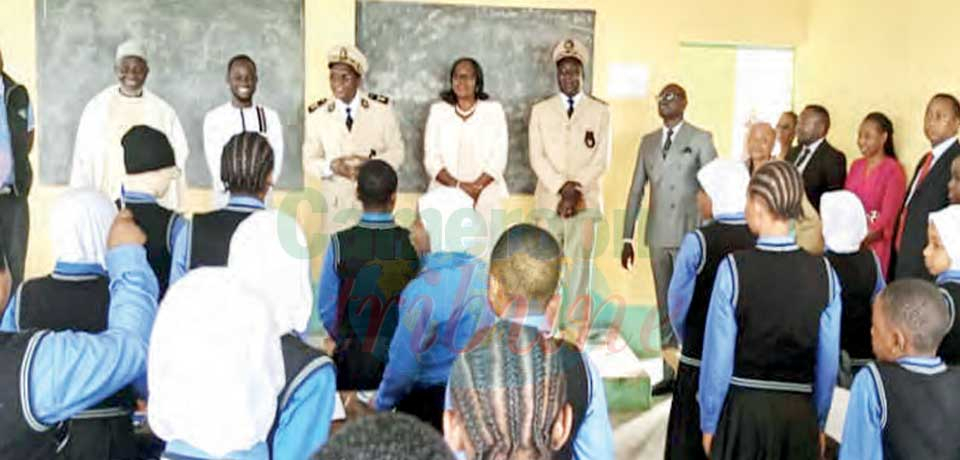 Governor Bernard Okalia Bilai visited schools in Buea on September 20, 2023 to ensure a smooth and secured start, two weeks into the current school year.
Administrative and education stakeholders in the South West Region have praised the commitment and determination of parents and students in ensuring an effective start of the new school year, 2023/2024. This follows a field evaluation to ascertain the effectiveness of classes made by South West Governor, Bernard Okalia Bilai, on Wednesday September 20, 2023 in Buea, South West Regional Capital.
He commended teachers for being present at school and challenged students to be hardworking in order to achieve excellent results at the end of the first term. Accompanied by the Regional Delegate for Secondary Education - Dr. Mbua Hannah Etonde, and local administration, they toured some public and private establishments in Buea. Their first stop was at Government High School Buea Town with enrollment at 1,200 students. Next, they moved to Gratitude Islamic Secondary School Buea Town then to baptist High School Great Soppo where there were 800 students present according to the Principal, Matuke Stella. Moving over to Government Technical High School Molyko Buea, the principal of the institution, Lyonga John Effande said they are expecting above 3,000 students for the 2023/2024 school year. At press time, the student population at GTHS Molyko stood above 2,000. Their last stop was at Bilingual Grammar School Molyko Buea.
At the end of the evaluatio...
Same category