Bilateral Cooperation : China Pledges More Cameroon Investments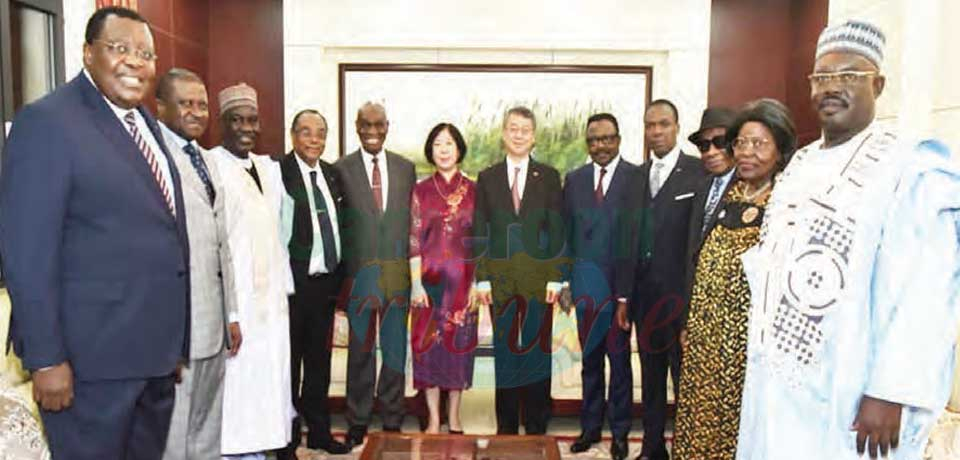 Ambassador Wang Yingwu spoke in Yaounde on September 21, 2023 at a reception to mark China's 74th National Day.
China normally celebrates its National Day on October 1. But this year, the Chinese Embassy in Cameroon did the celebration well in advance on September 21, 2023 in Yaounde. At an evening reception to mark the event, Ambassador Wang Yingwu dined and wined with hundreds of guests. Including Felix Mbayu, the Minister Delegate to the Minister of External Relations in charge of Relations with the Commonwealth, who represented the Cameroon government at the event.
"China will invite competent Chinese companies to come and invest in greater numbers and establish in Cameroon in order to support its socio-economic development. This invitation is also extended to Cameroonian companies to enter the Chinese market and export Cameroonian products to China. The Chinese side is also committed to intensifying human exchanges to promote mutual understanding and rapprochement between the two peoples," Ambassador Wang pledged.
"China intends to deepen economic and commercial cooperation with all countries, including Cameroon, for the promotion of mutual investments and trade. The opportunities represented by China's immense and constantly growing market will thus be shared, and a mutually beneficial open strategy will be put in place so that the achievements of economic globalization can benefit all people more equitably," he underscored.
"We are convinced that under the leadership of President XI Jinping and President Paul Biya, Sino-Cameroonian relations of friendship and cooperation will lead to ever greater progress for the benefit of both peoples," Ambassador Wang said. He cited China-Cameroon cooperation dividends as including the mid-term acceptance this year of the construction of the new Cameroon National Assembly headquarters, financed through Chinese aid...
Same category