Specialised Terminology : Legal Practitioners Acquaint Self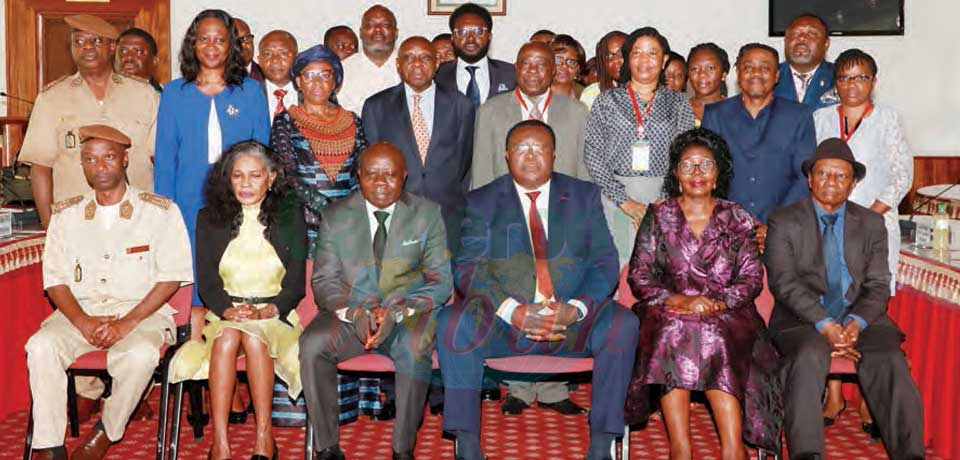 The first terminology training workshop was launched at the Ministry yesterday October 2, 2023 as the institution commemorated the activities marking the International Translation Day.

The Minister Delegate at the Ministry of Justice, Jean de Dieu Momo, on behalf of the Minister of State, Minister of Justice and Keeper of the Seals, Laurent Esso, yesterday October 2, 2023, presided at the launching ceremony of the first terminology training workshop at the Ministry of Justice. This was within the framework of the commemorative activities marking the 32nd edition of the International Translation Day celebrated under the theme, "Translation, reveller of the thousand faces of humanity." The terminology workshop on its part is holding under the theme, "Terminological activities and the management of terminology." With language playing a pivotal role in communication and the understanding of specific terms facilitating the process, the Ministry of Justice, is thus training legal practitioners and other stakeholders on the mastery of various legal terminologies in translation. In a legal process, it is important all parties understand each other, and the specific terminologies used on documents.
The seminar, as stated by the Minister Delegate, thus gives them the opportunity to evaluate the path covered in ensuring the apt translation of documents, given that the activity is an art that permits actor to identify their humanity potentials. Citing Article 18 of the September 18, 2012 decree on the reorganisation of the Ministry of Justice, Minister Jean de Dieu Momo said it provides for the translation of documents, ensuring the quality of documents translated and the terminology used in the said documents. To the Minister, the seminar highlights the terminology of documents, given that the staff work at ensuring the rule of law. "The training comes to lay a solid foundation for the better execution of translation ...
Same category