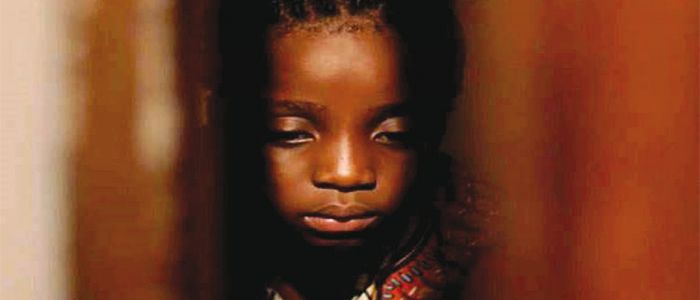 Amongst the 26 short films on Fespaco competition, the Cameroon writer, Françoise Ellong, in "Ashia" presents the high level of children's aptitude.
20 minutes might be small but enough for the Cameroon script writer, Françoise Ellong, to unveil the intelligent and unshakeable character of a 10-year-old-girl who happens to discover that her mommy and daddy can no longer stay in peace because of the extra-marital affair her mom is having with an uncle who is a family friend. Officially selected amongst the few short films on competition at the 25th edition of the Pan-African Television and Film Festival (FESPACO) in Ouagadougou, Burkina Faso, Françoise Ellong, in her film titled "Ashia", had the opportunity to shock and made the minds of the score of viewers who have gathered at the Cine Burkina Hall wondering on how little Mouna is able to manage her feelings in front of her dad and the uncle who is the cause of problems in her family.
Ashia tells the astonishing story of Mouna who is characterised as intelligent and unpredictable. Mouna refuses to be carried away into the adult world, when she understands the root cause of trouble in her family. Not comprehending why he cannot stay any longer in peace with his wife and not figuring out the rather quiet and slow behaviour from his daughter, the main actor in the film, Martin Poulibe, decides to send his daughter to a child psychologist who happens to be a family friend. In a bid to understand the mindset of Mouna, the uncle (Anurin Nwunembom) got into a game of asking questions and expecting answers from Mouna. Because it is a game, Mouna also requires uncle to answer any questions she will ask. In that set-up, Mouna in a childish but intelligent manner made the psychologist to understand that he is the main cause of problems between her daddy and mommy and asked him to tell her daddy the truth. Without yielding to the revelation, uncle prefers to threaten Mouna if she will ever attempt to say anything to any person.
Although Françoise Ellong was not present during the projection of her film, the main actor in the film, Martin Poulibe noted with surprise, the positive reaction of the public after the screening. Through the film "Ashia", the writer reveals that the psychology of children should be given greater attention.

Martin Poulibé: « Notre film a les faveurs du public »
Acteur du film « Ashia »
Comment se passe votre première participation au FESPACO ?
C'est ma première participation au FESPACO et j'en suis déjà très fier. Je suis agréablement surpris de constater que le film (Ndlr : « Ashia » de Françoise Ellong) que je viens représenter, a les faveurs du public. Je suis heureux de la qualité de l'organisation de cet événement. Quand je vois comment les cinéastes sont accueillis, comment on met en valeur la culture en général et le cinéma en particulier, cela me pousse à venir encore ici. Il faut avouer que le peuple burkinabè est un peuple sympathique et qui sait comment accueillir les étrangers. Autant des choses qui font plaisir. Dans « Ashia », j'ai incarné un rôle de victime, un homme qui prend des coups, alors que j'ai l'habitude d'un type de personnages plus méchants, plus rudes. J'ai appris un autre registre de jeu et j'ai été très bien dirigé par la réalisatrice qui m'a amené vers ce personnage.
Comment avez-vous accueilli la nouvelle de la sélection officielle du film dans la catégorie des courts-métrages au FESPACO ?
Tout d'abord, je tiens à préciser que j'ai été agréablement surpris que la réalisatrice du film me choisisse pour venir représenter son œuvre ici au FESPACO. Nous, acteurs, n'en avons pas l'habitude. Les gens en général, quand ils produisent un film, vont eux-mêmes le représenter aux festivals. Que Françoise Ellong l'ait fait pour moi me touche beaucoup. J'avoue que le FESPACO est une très bonne école pour moi. Quand on est face à la caméra, en tant qu'acteur, il y a certains aspects qui nous échappent. Mais ici, devant l'écran, je me rends compte que je n'ai qu'une petite parcelle de la vision du réalisateur, et qu'il y a beaucoup d'autres choses derrière. Cela crée une certaine humilité en moi, ça me rend tout petit et ça m'apprend que je dois pouvoir rester à ma place si je veux être plus performant, et que j'apprenne à respecter le rôle de chacun sur un plateau.
Quels sont vos espoirs pour « Ashia », un prix peut-être ?
Ce film, « Ashia », a une histoire à vivre ici au FESPACO. Je le dis, parce que quand on regarde la qualité des images, le son, le sujet traité - Françoise Ellong s'intéresse ici à la psychologie des enfants - et quand on constate l'accueil réservé en salle par le public, on a des raisons de rêver. Nous ne sommes pas venus forcément gagner un prix. Le plus important c'est de montrer ce que nous sommes capables de faire au Cameroun. Le message du film aussi, c'est de « voir les enfants ». Ils existent et voient tout. Parfois, ils connaissent des choses que nous ignorons et les encaissent. Ici au FESPACO, tous les films programmés le sont dans de grandes salles et je constate que les salles sont pleines. Les gens sont même debout. C'est quelque chose d'extraordinaire pour nous qui avons l'habitude, au pays, de voir nos films projetés dans des salles avec une dizaine de personnes. C'est parfois la famille, les amis. Il faut même supplier des gens pour venir ! Mais quand on voit l'affluence dans les salles ici à Ouagadougou, on est heureux.
Propos recueillis par Monica NKODO

Same category