North West: PM Yang To Reinforce Back-To-School Resolve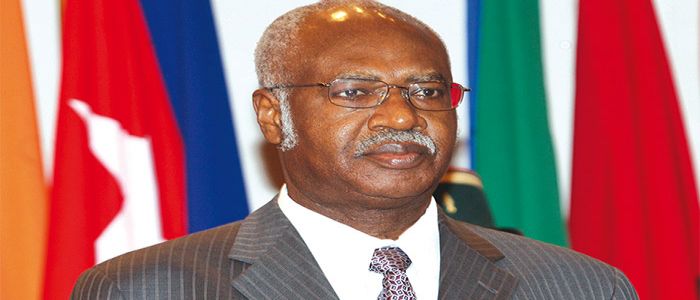 His visit to all divisions of the region comes on the heels of a meeting of proprietors, PTAs to reopen schools
Prime Minister, Philemon Yang will as from today March 6, 2017 begin a tour of all seven Divisions of the North West Region to talk to parents, teachers, school proprietors and other education stakeholders about the importance of having children of the region to return to classes. It follows several unsuccessful attempts by government and other actors in society to convince the parents of security measures and State readiness to offer solutions to problems posed by Anglophone Teachers which have kept educational establishments closed down for three months now.
Ahead of the arrival of the Prime Minister, school Proprietors and PTA presidents in Bamenda took the commitment to open their school gates latest on March 7, 2017. The resolution was arrived at during a meeting in the North West Governor's office on Thursday March 2nd. The meeting that was chaired by the Governor of the North West Region, Adolphe Lele L'Afrique was opened to Proprietors, PTA presidents, principles of lay private schools and authorities of mission schools. During the meeting, the various school authorities expressed worries of threats from unidentified persons. The meeting that was not open to the press came on the heels of the non-resumption of some schools in the region after the suspension of the strike by the All Anglophone Teachers' Trade Unions on February 4, 2017.
At the end of meeting, the spoke person of the PTA presidents Ndikum Peter revealed that they unanimously took a commitment that all schools should open their doors latest March 7, 2017 so that children can effectively receive lessons . He said they were ready to sacrifice the Easter holiday and will respect the readjustment of the academic year so as to meet up with the time lost. The regional delegates for basic and secondary education were present to give statistics for school attendance and registration of certificate examinations. For the Regional Delegate for Secondary Education, Mohbakwed Victor, the number of students attending classes in the region is on a steady increase. He said the number of students in class has increased from 3,700 in the previous week to 5,900 as of March 1st 2017. He said registration for the GCE and other certificate examinations is ongoing. With the announcement of the dateline for the registration of GCE, the turnout has been impressive, he said. On his part, the Regional Delegate of Basic Education, Wilfred Wambeng said as of March 1st the number of pupils in schools has increased from 1,400 to 2,605 out of the 255,000 pupils giving an attendance percentage of 2.9%. He added that some 31,000 pupils have registered for the First School Leaving Certificate while 30,000 have registered for the Common Entrance Examination. He regretted that pupils that had registered for certificate examinations were not in school.
Both delegates explained that teachers were always present in school but with no students and pupils to teach.
Same category