South West: Prisoners' Health Experts Drill Waders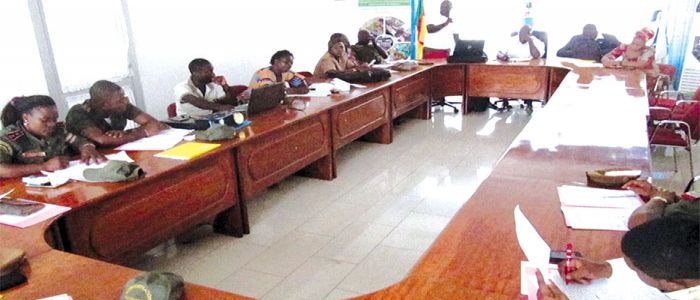 It was occasion to recall the rights of all human beings even when they are incarcerated.
How healthy do convicts come in, live and graduate from prisons? The question was on the table of discussion during a training organised by the Buea-based International Centre For Environmental Education and Community Development (ICENECDEV) mid February. The ICENECDEV organised an encounter bringing together Prisons health personnel, Jurists and experts in health care. From the seminar, it was clear that prison inmates run daily risks of contracting diseases, do not always have the means to treat themselves and do not feed according to need.
Mr. Fongoh Eric, Coordinator of the ICENECDEV, explained that such encounters would give opportunity to revisit the state of play in the universal declaration of human rights and the outcome documents of the first and second Pan-African conference on penal and prison reform in Africa that held in Kampala, Uganda, in 1996 and Ouagadougou, Burkina Faso in 2002.
The organisers also wished that rock-bottom research in the domain of prisoners' health would provide guidance on health conditions in prisons and push the agenda of research and action to inspire policy change. Experts explained that, if well managed, it would henceforth be possible to know if a convicted person had committed the offense in full intention or rather was mentally unable to direct his or herself properly. In such a situation the convict may be transferred to a more appropriate centre or benefit from closer care.
Feeding also came up as another major way of maintaining good health. But all of these demand regular checks from authorities and sufficient means to keep the inmates, the experts underscored.