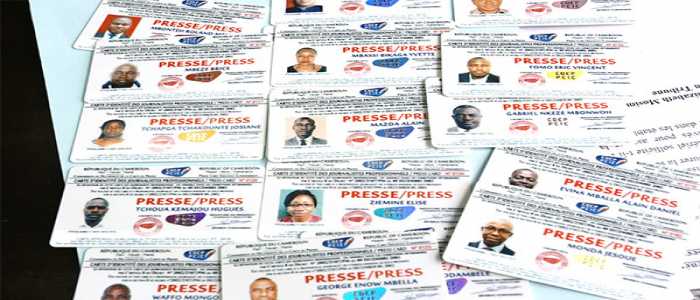 The National Press Card Commission is continuing with the production of more cards.
Since the official publication of Press Card by the National Press Card Commission in Cameroon, information reaching Cameroon Tribune (CT) indicates that 394 Press Cards have been produced and currently being distributed to the various journalists. Yesterday, August 30, 2016 CT made a stop at the National Press Card Commission Permanent Secretariat in Yaounde where it was realised that amongst the 394 Press Cards available more than 250 had already been distributed.
According to the Permanent Secretary of the National Press Card Commission, Nana Soh Pascaline epouse Pippa, amongst all the applications for a Press Cards, 469 were accepted upon reservation because the files of the individuals were not completed. According to Pascaline Pippa such files lacked one or more documents needed as requirements for applicants to submit in a bid to acquire a Press Card.
The Permanent Secretary explained that when such people complete conditions necessary to obtain a Press Card, the commission takes at least a week to produce one. Although there is no deadline for applicants to complete their files, Pascaline Pippa stressed that those who are still applying for the document are urged to do so as soon as possible so as to obtain the card.
It was also revealed that some 94 requests for Press Cards were rejected by the commission. Information from the Press Card Commission indicates that such applicants are still called to re-apply following basic requirement as the commission will still re-examine their files during the next session which will take place as soon as the commission receives a considerable number of files from applicants. It should be recalled that the Press Card Commission is not out to punish individuals but to ensure that there is order and professionalism in the media landscape in the country.
Same category