Chinese Cinema: 200 Enterprises Attend 2017 Beijing International Film Festival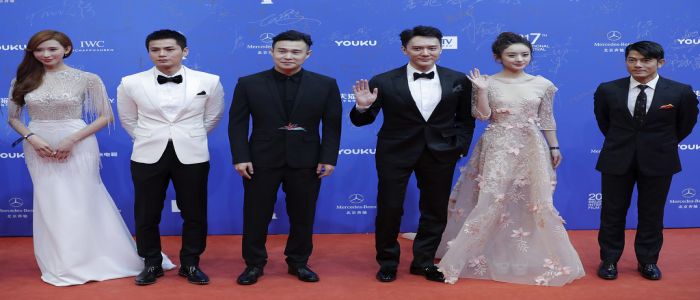 The three-day event helped in building platforms for Sino-foreign exchanges and cooperation.
The Seventh Beijing International Film Festival, BJIFF and Film Market, ended in the Chinese capital, Beijing, on April 21, 2017. The three-day event on the concept, "Share the Screen, Shape the Future," was attended by almost 200 foreign enterprises and institutions, which offered film-related exhibitions. According to organisers, this year's Film Market helped in building platforms for Sino-foreign exchanges and cooperation aimed at promoting faster growth of the local film industry.
Over 20 "Industry Conversations" or workshops were held wherein international filmmakers discussed topics such as: "Integration Breakthrough: The New Situation of the Film Market" and "The Third Chinese Film Screenwriter Symposium: Innovation and Integration of Gender Films." Others were "Web Movies and Emerging Trends in Chinese Film Industry's Value Chain" and "The Art and Science of Movie-making Careers." Eddie Lou, Founder and Chief Executive Officer of Sandman Studios, hosted a side event to announce a partnership with the Asian New Media Film Festival next July.
"The gathering will showcase Virtual Reality, VR and discuss latest developments in VR as a form of new media. We are working hard to promote VR storytelling in China and Southeast Asia because it is a big industry in China, though storytelling is still weak," Lou told Cameroon Tribune. He said he did not know of any African film stakeholders working on VR, but expressed his readiness to collaborate with any. Virtual Reality refers to computer-generated environments or realities aimed at stimulating a person's physical presence in a specific environment that is designed to feel real. The purpose is to allow a person to experience and manipulate the environment as if it were the real world.
"New Media in China generally refers to digitally-distributed content like digital films that are not feature films, digital TV, etc," Eddie Lou clarified. Meanwhile, film industry experts, scholars, media professionals and business leaders from around the world participated in discussions at the Seventh BJIFF and Film Market. These included Bill Bennett, the Vice President of the American Society of Cinematographers and famous US cinematographer, Frederick Elmes. Also present was Richard Fox, the Global Executive Vice President of Warner Bros and Liu Kailuo, President of Heyi Pictures Company Ltd.
Same category