University Games 2017: Several Individual Records Broken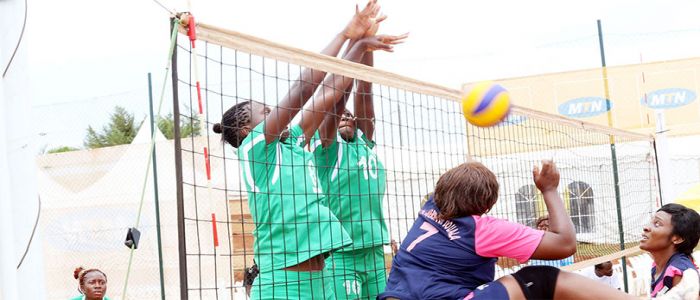 The competition ends tomorrow with INJS, University of Douala battling for leadership position.
The 2017 edition of the University Games will drop curtains tomorrow Saturday April 29, 2017 after a week of keen competitions pitting some 2, 362 athletes from 17 University institutions across the country. At Press time yesterday April 27, 2017, the race to dethrone the overall champion of the 19th edition of the games INJS, was still on course. Day six action of the games ended with INJS still exercising a domineering attitude at the helm of the classification table.
The Higher Institute of Youth and Sports is leading with 28 medals-12 gold, 13 silver and three bronze medals. They are followed by the University of Douala with 24 medals- 12 gold, seven silver and five bronze medals and the University of Yaounde II, Soa; 27 medals- nine gold, six silver and 12 bronze medals. The games, hosted by the University of Bamenda featured high level competitions that produced new records in some sport disciplines. In effect, Kwemy Tchomfa Raymond from the University of Yaounde II, Soa emerged amongst the best athletes with records broken in 200 m and Long Jump events. The 5,000 m track event also registered a new record with 23-year-old Belta Ntemgwa from the University of Dschang racing in 18' 12''.
Elsewhere, athletes of the University of Yaounde II, Soa also set new records in the ladies 200 m and 4x100 m men's relay events. On day six action, INJS also set a new record of 3' 19.3'' in the men's 4x400 m. It was also a moment for respective Fan Clubs to showcase creative attitudes as they animated and revealed aspects of the nation's diverse cultures, traditions and cultures. The Fan clubs were at their best with innovations that positioned them for medals. The closing ceremony at the campus of the University of Bamenda is expected to feature the football finals, declaration of results of the games, award of medals and trophies, lowering of the Olympic flag, turning off of the Olympic flame, handing over of the games flag to the next host and closing choreography.
Same category