International Cooperation: Chinese-led Initiative Gets Windfall At Beijing Summit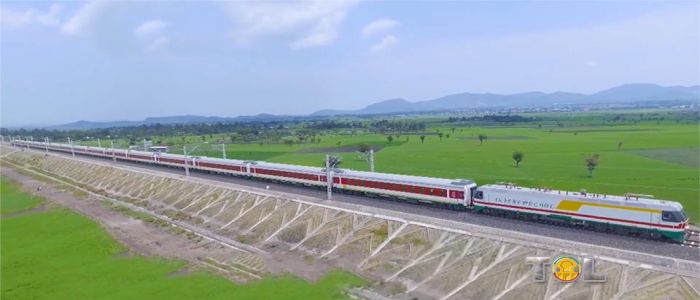 The Belt and Road Forum ended on May 15, 2017 in the Chinese capital with more money pledged for infrastructure development.
Leaders of member States of the Chinese-driven Belt and Road Initiative on May 15, 2017, returned home beaming with smiles after Chinese President, Xi Jinping, announced huge additional financial support at a two-day summit from in the capital, Beijing. He made it clear that the initiative was open to all nations. Attending the event were close to 30 world leaders, including Ethiopian Prime Minister, Hailemariam Desalegn Boshe, Kenyan President, Uhuru Kenyatta, UN Secretary General, Antonio Guterres and IMF Chief, Christine Lagarde.
President Jinping pledged 100 Billion Yuan Renminbi (about 8,699 Billion FCFA) to the Silk Road Fund. The amount, which is meant for the development of major infrastructure facilities, is an addition to the seed money of 40 Billion US Dollars (about 23,907 Billion FCFA) that was used to set up the fund. Similarly, 60 Billion Yuan Renminbi (about 5,220 Billion FCFA) has been committed for development in Belt and Road nations. As boost to science and technology, 2,500 young scientists from developing countries will be offered short-term research visits to China in the next five years.
China also signed business and trade cooperation deals with over 30 countries and entered into discussions on free trade agreements with them. China will train 5,000 foreign scientists, engineers and managers and set up 50 joint scientific laboratories. Other highlights of the forum include the implementation of 100 projects in member States, launch of 100 "Happy home" projects, 100 poverty alleviation projects and 100 healthcare and rehabilitation projects in countries along the Belt and Road.
Meanwhile, the China Development Bank and the Export-Import Bank of China will set up special lending schemes respectively worth 250 Billion Yuan Renminbi (about 21,745 Billion FCFA) and 130 Billion Yuan Renminbi (about 11,308 Billion FCFA) to support infrastructure, industrial capacity and financing. In all, China reached cooperation agreements with many countries covering connectivity projects like hardware, transport, infrastructure, energy, software, telecommunications, and customs and quarantine inspection. There are also plans and projects for cooperation in economy and trade, industry, e-commerce, marine and green economy.
Same category